When looking to set up your Redaction Pool, the Pool Administrator should create 2 folders on the shared network by following the steps outlined below:
Go to your desired location where you want to have the pool folder reside, let's say under C: drive, right click then New → Folder to create a new folder, let's call it "pool". Here you can put all the files that you want to share with the team and work on them collaboratively.
Create another folder that you will use to store any exported files from the Pool, let's call it "exported".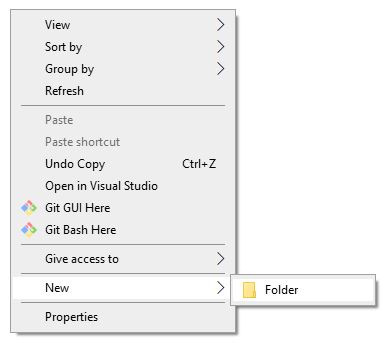 Now we have the two folders created, we need to give our team members the right permissions to be able to access the redaction pool:
Right-click on the "Pool" folder we created above and click on "Properties" from the drop-down menu.

From the properties window, click on the "Sharing" tab → then click on the Share Button.

In the "Choose people to share with" window, type or select the person(s) or group of users from the dropdown menu you want to grant access to your redaction pool folder.

Repeat this step to add multiple people if needed.
Be sure to set the "Permission Level" to "Read/Write", then click "Share".

Once your folder has been shared with your team members and permissions are set, copy the Network Path of the foder from the "Network Path".

Repeat the same steps for the "Exported" folder that was created above, share it with the team members and give them the Read/Write permissions.
Now you have the two directories ready, open CaseGuard and go to Tools → Settings → Redaction Pool, then paste the two paths to the Pool Location and the Exported Location (See below), then click Save.

Now your redaction pool is all set up, click on the Redaction Pool button to open it. A new window will open that will allow you to add files to the redaction pool.