Overview
The Bulk Watermark feature allows users to apply a Watermark to an unlimited number of documents all at once! Watermarking is processing of adding a mark to a document to identify ownership or intended use of the document. Applying a Watermark will prevent anyone or any organization from altering or stealing your data as their own.
The Bulk Watermark feature in CaseGuard Studio is particularly valuable for organizations in the Legal field. With this feature, users can apply a previously saved watermark to a large number of documents in a single action, without the need for manual work.
For instance, in the Legal field, where confidentiality is crucial, users can add a red "Confidential" watermark to million of pages from an unlimited number of legal documents with just a few clicks. This demonstrates how the Bulk Watermark feature is both practical and convenient, saving time and effort for those redacting!
Follow the Steps to Add Watermark to Documents!
Click on the Bulk Processing Icon in the Shortcuts Bar at the top of the screen. The Bulk Processing window will appear.
Click on the Operation dropdown and select "Redact Document" from the list.
Click "Add Files"; the file explorer should pop up. Select the documents you would like to add a Watermark on and then click "Open."
Click on "Redact Document Settings." A Redact Document checklist will appear.
Select the "Add Watermark" checkbox.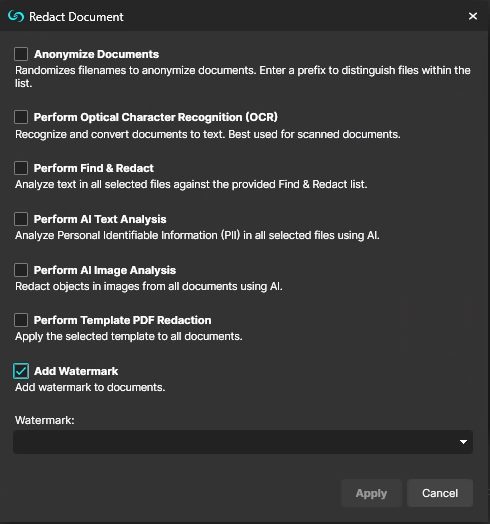 Select a previously created watermark from the Watermark dropdown. If you need to create a watermark, follow the steps in Add a Watermark.
Click "Apply."
To automatically export all files processed after starting the Bulk Redaction, check the "When checked, the system will apply the results for each individual file." If users would like to review their work before exporting, leave the checkbox unchecked.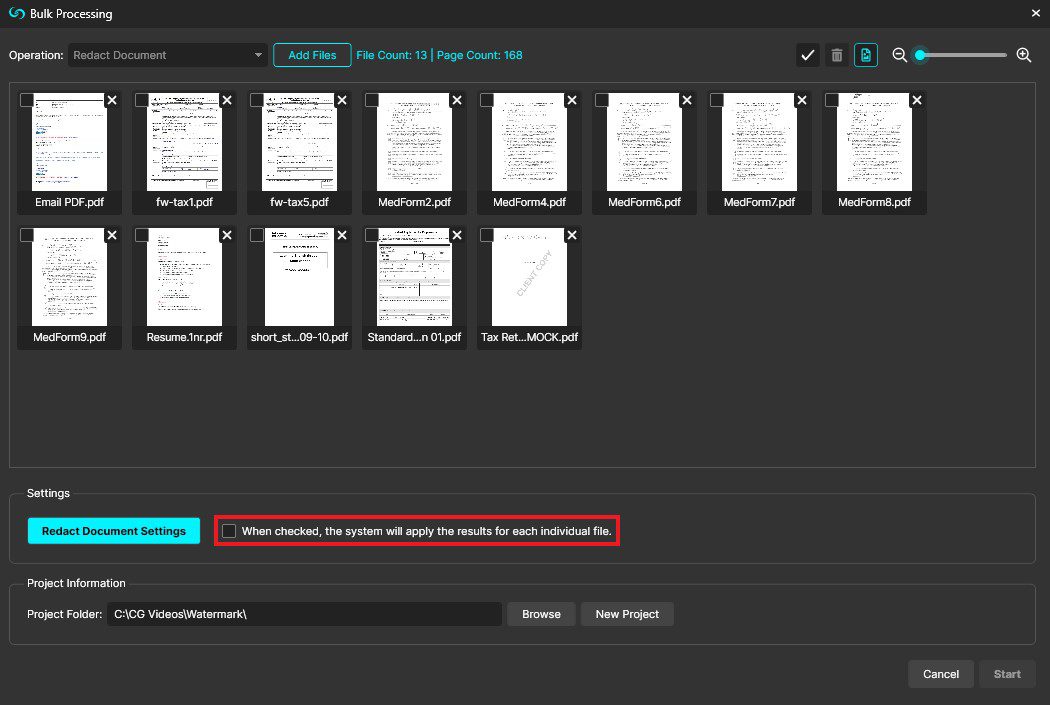 Click "Start" in the bottom-right corner of the Bulk Processing window to begin processing files.
The CaseGuard Scheduled Tasks window will appear. Each document added to the Bulk Redaction window will be processed and their progress will be displayed.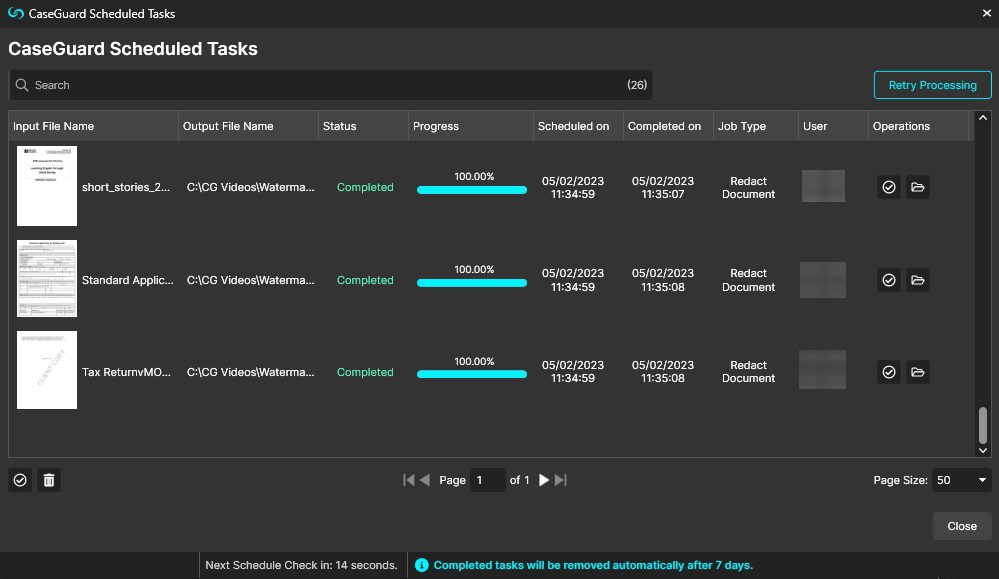 Files processed will then be added to the Project Files panel on the upper-right corner of the screen.