In CaseGuard Studio, you can split your PDF into separate files.
After uploading your file into CaseGuard, select the Pages Panel on the right side of your screen.

Select "Export pages to a new document"
The Save as File Name popup will appear.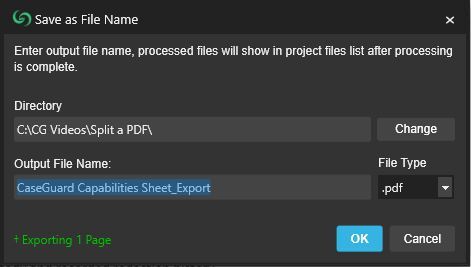 Select the directory where you'd like to store your file.
Enter the file name you'd like to use for your exported file.
Click the OK button.
Your saved popup will appear in the file browser.