We recommend the following process when starting your first redaction or enhancement project in CaseGuard Studio. Please note: your own workflow doesn't necessarily have to be as linear, but we recommend referring to these instructions as a starting point. In some cases, you may or may not need to follow all of the instructions listed below, due to the unique redaction or enhancement needs of you or your agency.
Step 1: Create a project
Think of your project as a directory folder. As such, your project is the place where you will add your media elements, including but not limited to video, audio, image, PDF, and document file types. You can make all your edits in the files within the project, however, your original media files will remain intact and untouched (this is known as non-destructive editing).
To create a project, select File–>New Project.
Select where you want to store your folder on your PC.
Name your project.

Optionally, add the name of the requestor (i.e., the name of the person making the request), case number, and date of request, if such information is applicable.

Click Create Project. CaseGuard Studio will then open a new project. Next, you will be prompted to add the files you wish to redact or enhance.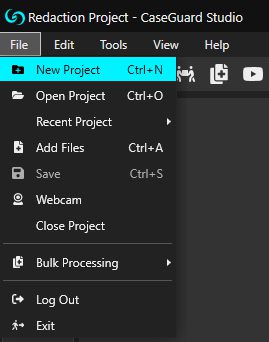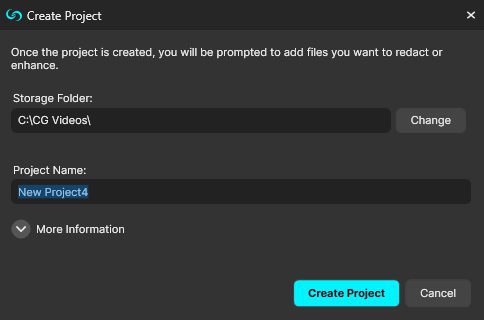 Step 2: Add files to a project
To use CaseGuard Studio, you will need to add your media elements (video, audio, images, and PDFs) from your computer, camera, phone, or any other external storage device. You can import media from a wide variety of cameras, smartphones, and other similar devices.
Once you've selected the files that you would like to add to your project, these files will then populate the Project Files sub-screen, and the media player option will darken, to show that it has not been activated.
To learn more about importing files into CaseGuard, see Import and Analyze Media.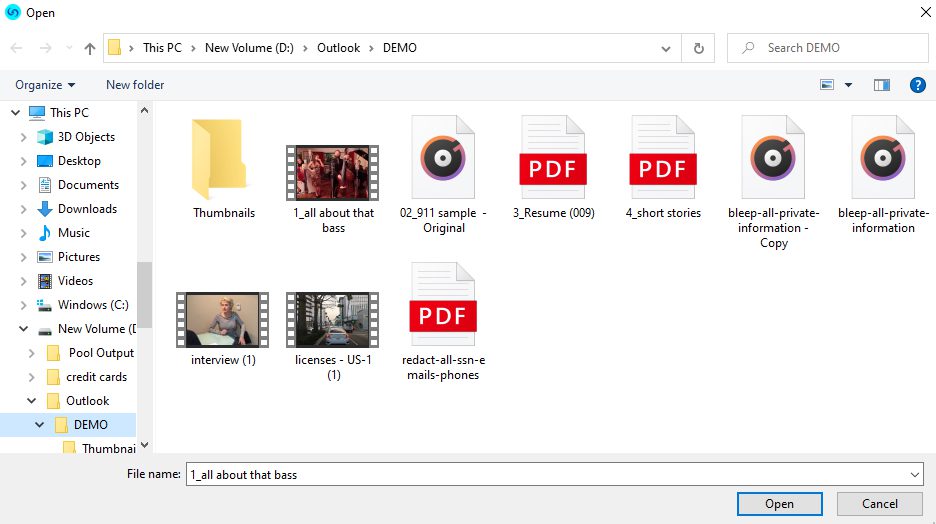 Step 3: Select files to redact
Now your project can really begin to take shape. To start the redaction or enhancement process, select the file you would like to work on from within the Project Files panel and then select a specific feature within the software. To learn more about the various redaction and enhancement features that are available when using CaseGuard Studio, see our Quick Start Guides below.
Quick Start Video Redaction
Quick Start Audio
Quick Start Images
Quick Start PDFs
You can also add video and audio effects in CaseGuard.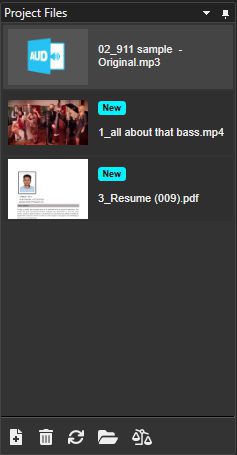 Step 4: Export your files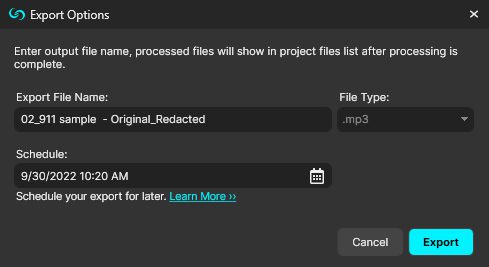 When you're done redacting your files, you can export them immediately by simply clicking a button, or schedule them to be processed in the background while you're away. For reference, the software will process your files more quickly if they are local to the workstation.
For advanced projects that require redacting multiple types of files (e.g., video recordings, audio recordings, etc) you can easily export them in one batch or as separate video or audio files.
For example, let's say you had a project with 10 video files and 7 audio files. Despite the fact that you may need to redact and process all of them eventually, there may be one video that must be processed immediately. With CaseGuard, you can easily process this video in question in the short term, and then continue working on your other files at a later date.