Once you have your redaction pool set up, from the shortcut bar panel click on the Redaction Pool button
to open it.
In the right top corner, find "Add New Job" button, this will allow you to select files you want to add to your redaction pool. You can select many files at once, then click "Open".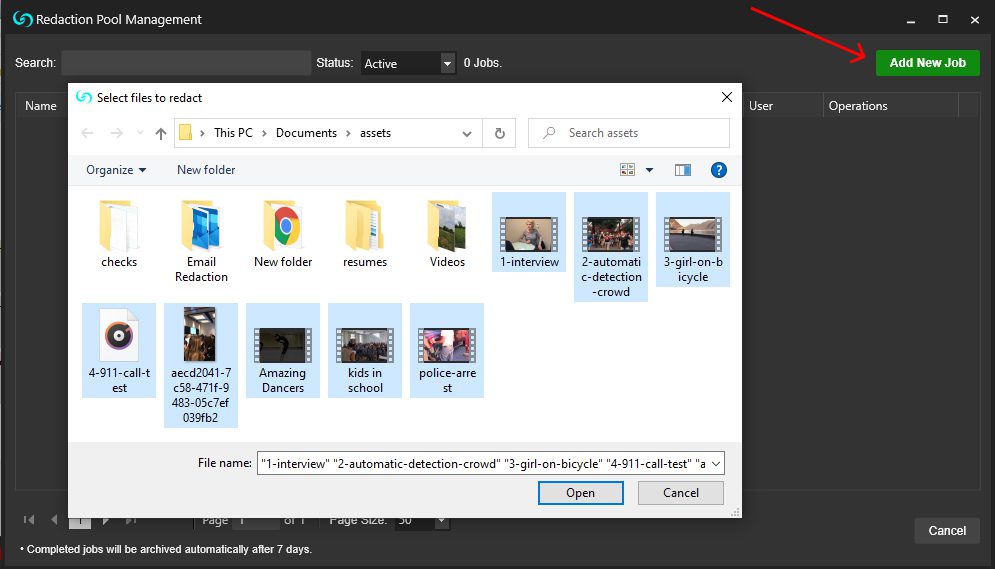 A new window for the file information will open that will allow you to enter some optional information like "ID/Case Number", "Priority", and "Notes".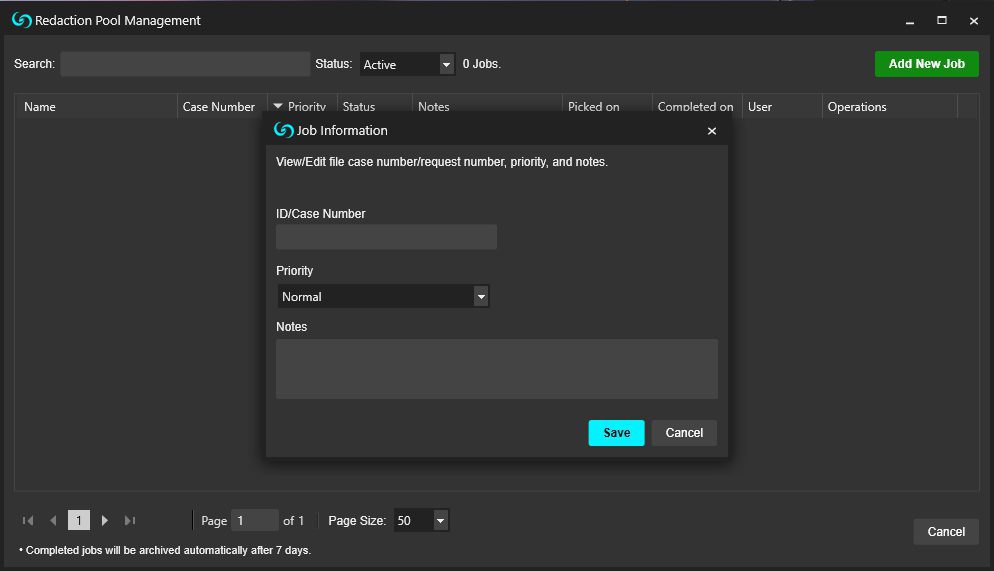 After entering the job information, click save and your redaction pool will list all the files you have added.