Pattern Redaction (Regex) lets you easily search and remove words or phrases that match a specific pattern in the text, such as phone numbers, emails, social security numbers, zip codes, or credit card information.
Regular Expression (or Regex for short) is a line of text that recognizes and locates patterns in text.
Get Started
Click Pattern/Regular Expression from the left Toolbar.
Select a pattern from the Pattern dropdown.

If you can not find the pattern you are looking for, add your own by clicking on the plus sign icon next to the dropdown. and Add New to create a new pattern. The new pattern will be saved and populated in the dropdown for all your future files.

If you have a reason for this redaction, click on the Select a reason dropdown to choose a pre-made reason or create a new reason.
You can select the color for each redaction by selecting the Color dropdown and selecting a color before redacting.
You can click on the Find Next button or Find Previous button  to go through each pattern individually and click Redact to redact the chosen selection.
If you wish to redact all instances of the selected pattern, you can click on Redact All to redact all of the results.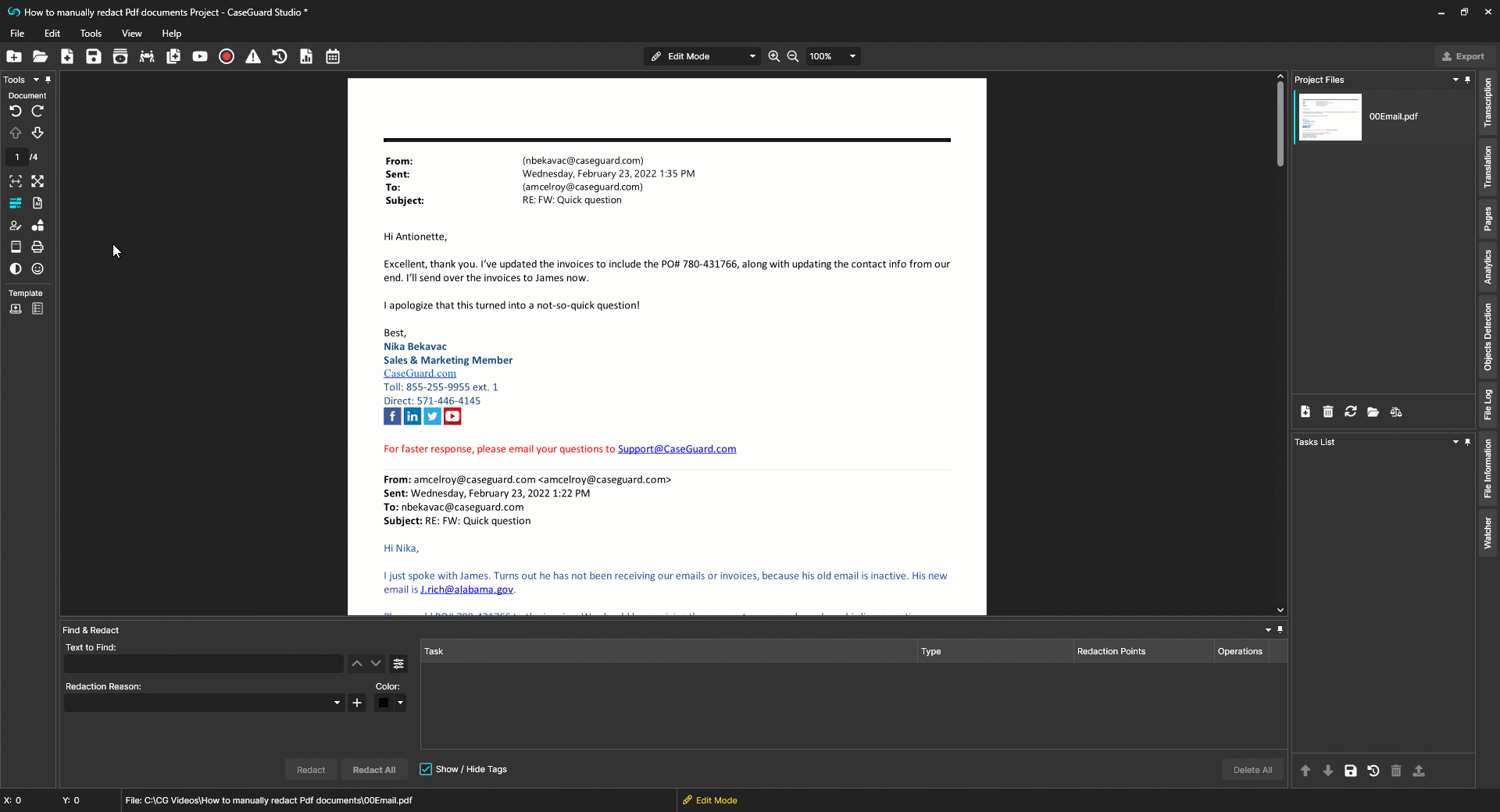 Once satisfied with where your redaction boxes are, click from the Task List Panel or the Export button from the Shortcuts Bar to process/export your redactions.