Pattern Redaction lets you easily search and remove words or phrases that match named patterns in the text such as social security numbers, zip code, or credit card numbers.
Get Started
Click Pattern/Regular Expression from the Toolbar.

The Tool Properties Panel will populate.
Select what settings you would like to use to run a search.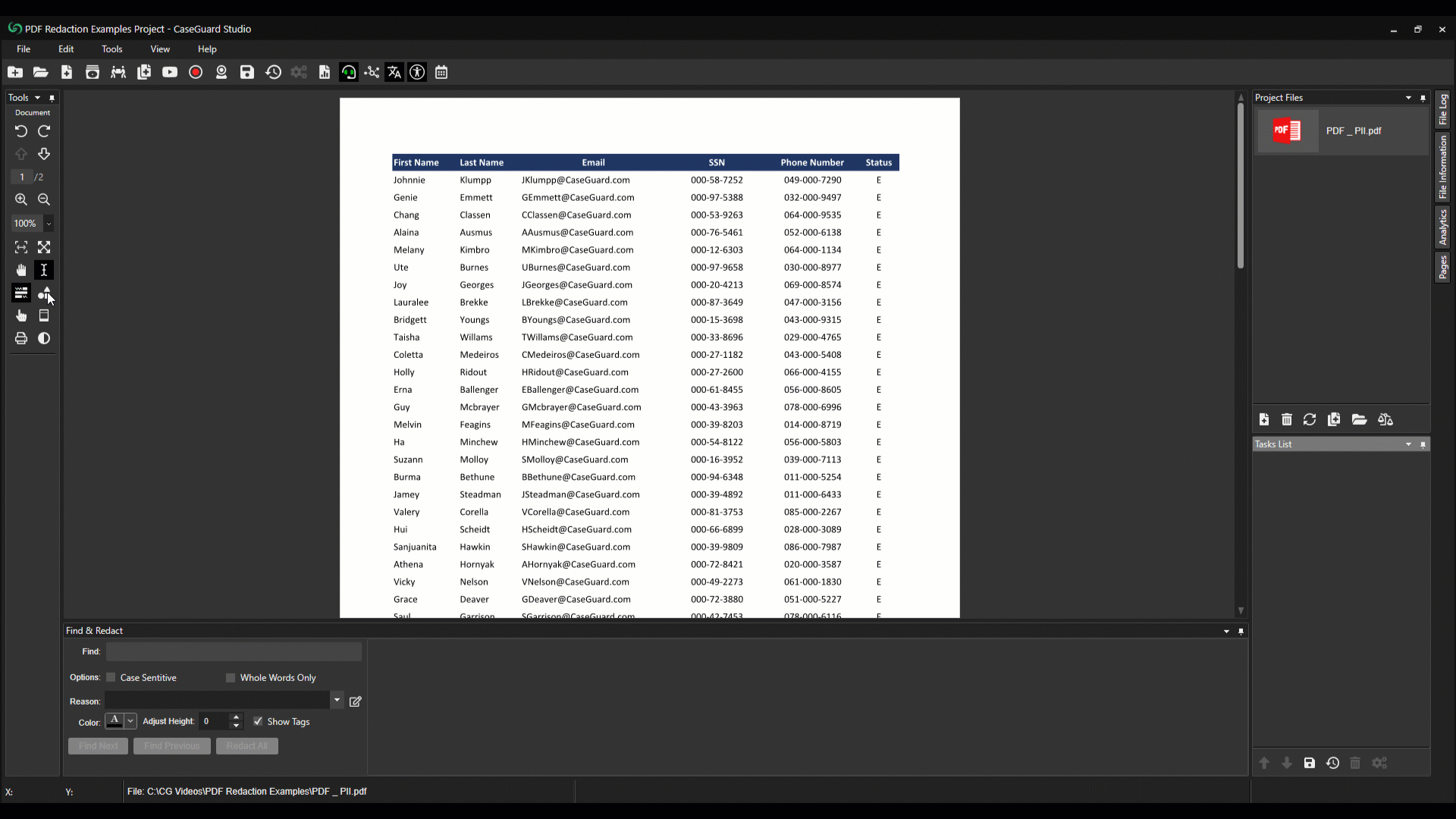 Choose how to redact:

Select Find Previous or Find Next to go through each redaction individually.
Select Redact All to redact all of your results.