Manual Redaction lets you create and apply redactions across entire pages of your PDF document.
With it, you can
Redact text and graphics anywhere in your document.
Apply redaction reasons to any page, letting you keep track of the reason the redaction was applied.
Adjust the appearance of your redaction marks.
Get started
Click Manual Redaction from the Toolbar.
Optionally, set the color and redaction reason in the Tool Properties Panel.
Select Pan or Text Selection.

Pan allows you to place a redaction box over an entire area.
Text selection allows you to highlight text for redaction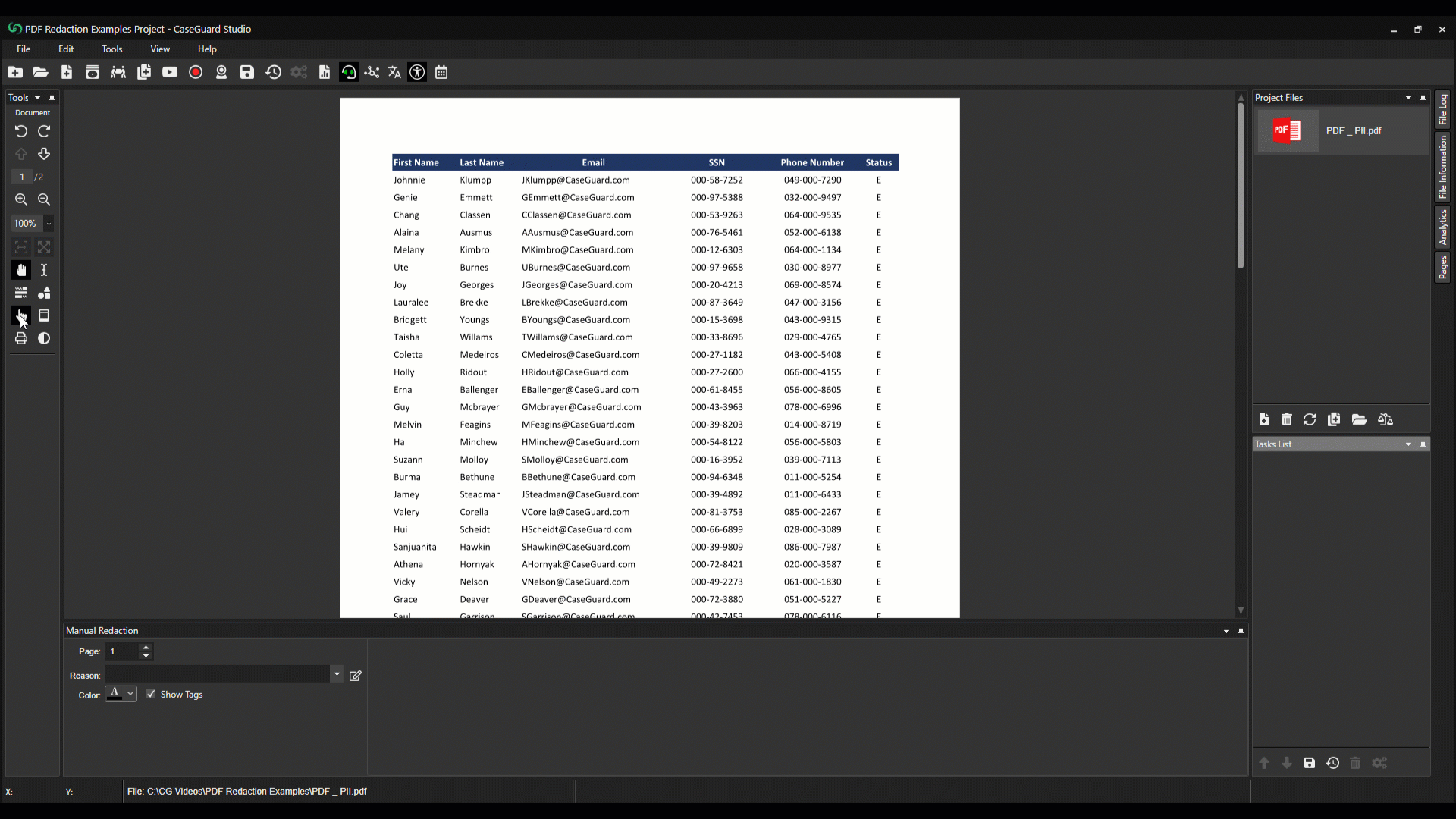 Drag to select a line, block of text, object, or area.
Once you've finished covering the items you want to redact click Process from the Shortcuts Bar or from the Task List Panel to process the file.