CaseGuard Studio can run on any Windows-based machine. There are no distinct minimum requirements. However, there are a few things to keep in mind.
Storage requirements
CaseGuard Studio needs free storage space to process your project. CaseGuard Studio can comfortably operate on 16 GB of RAM with 100 GB of storage capacity.
Graphics Card for AI Video Processing
To run AI video processing to automatically redact faces, license plates, screens, notepads, and other objects from videos and images, we highly recommend having a Graphics Card like NVIDIA GeForce RTX 3070 or higher to get the expected optimal performance.
Having a good graphics card will process your files in real-time. This means if you have a 20-minute video, the automatic AI Faces, License Plates redaction will be done in less than 20 minutes. While running the automatic AI Redaction without a graphics card might take hours to finish processing.
Here's a list of recommended system requirements for CaseGuard.
Minimum
Recommended (or Higher)
Operating System
Win 10, 64-bit
Win 10, 64-bit
Processor
Intel Xeon E5-2620 v4 @ 2.10 GHz, 16 cores
Intel® 11th Generation or newer CPU with
Quick Sync – or AMD Ryzen™ 3000
Series / Threadripper 2000 series or
newer CPU
RAM
16GB
32 GB DDR4 2933
Hard Drive (OS/Processing)
100 GB SSD
1000 GB flash_memory_solid_state
Hard Drive (Video Storage)
1 TB
2 TB
Graphics Card
NVIDIA GeForce RTX 2070 SUPER
NVIDIA GeForce RTX 3070
Screen Resolution
1920 x 1080
1920 x 1080
Media
Blu-ray Burner
Blu-ray Burner
How to Check What Graphics Card is on Your Windows Machine
Press the "Windows" key on your keyboard to open the Start menu.
Type "Device Manager" and select the "Device Manager" app from the search results.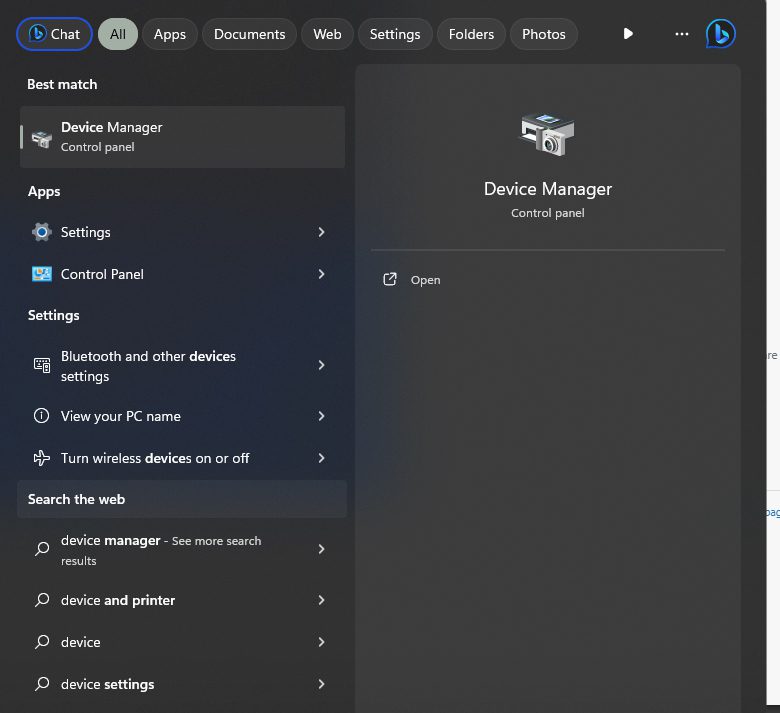 In the Device Manager window, expand the "Display adapters" category by clicking on the small arrow next to it.
You should see the name of your graphics card listed under the "Display adapters" category. It may include the manufacturer's name, such as NVIDIA or AMD, followed by the model number of the graphics card.