To access CaseGuard Studio's Audio Settings, select Tools >Settings. The Settings popup contains 7 tabs, the "Audio" tab is one of them: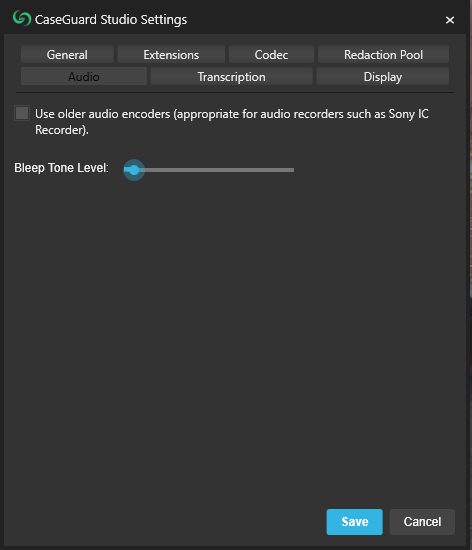 There are two settings you can configure in the Audio Settings:
Audio settings: use older audio encoders.
If you are working with older audio recorders, such as Sony's IC Recorder, we recommend Selecting Use older audio encoders. This will ensure your audio is handled properly by CaseGuard Studio.
Audio settings: Bleep Tone Level
Adjust the tone of the bleep in audio redaction mode by dragging the Bleep Tone Level Slider to your desired setting.