CaseGuard Studio has several default workspaces for video, audio, images, and documents.
When editing files using the software, the default workspace will appear with the panels needed for your media files. Some panels have tools that provide additional commands and options.
Panels can be added to your workspace based on your needs. You can easily add, remove, pin, or hide any panel, including default ones included with each workspace.
What is a panel?
A panel is a collection of specialized tools that can be pinned to your workspace to show you more information and give you more control over your files.
Every panel has three main sections: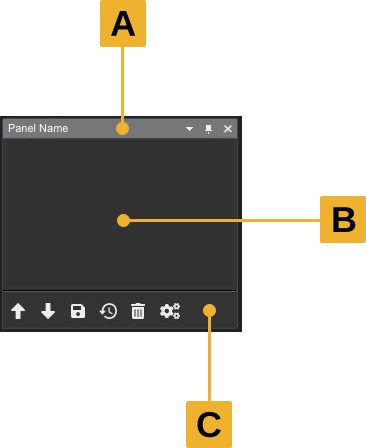 A: Panel caption
The panel caption has:
The "Panel Name" on the left
On the right, you will find (from right to left):

The "Close" button will close the panel.
The "Pinned" button to add the panel to your workspace.
The "Options" button gives you more options to control where the panel should land on your workspace.

Floating: pops your panel out of the Workspace.
Dockable: allows you to display the panel in a vertical orientation on the right side of the Workspace.
Tabbed document: place your panel as a tabbed document at the top of the Workspace Viewer.
Auto-hide: automatically hides the panel when you aren't using it.
B: Panel content
Every panel, based on its functionality, will show you the relevant content in this area.
C: Panel tools
Panels generally have tools available at the bottom and top of them. These tools are grouped to be suitable for whatever task you're doing, making it easier for you to manage your workflow.
How to manage your panels?
1- From the main menu, go to View –-> Panels –-> Click on any of the available panels you need to enable: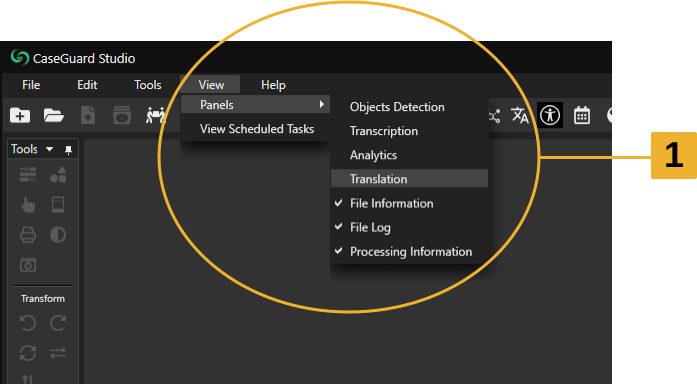 2- All enabled panels will be stacked on the right side of your window vertically: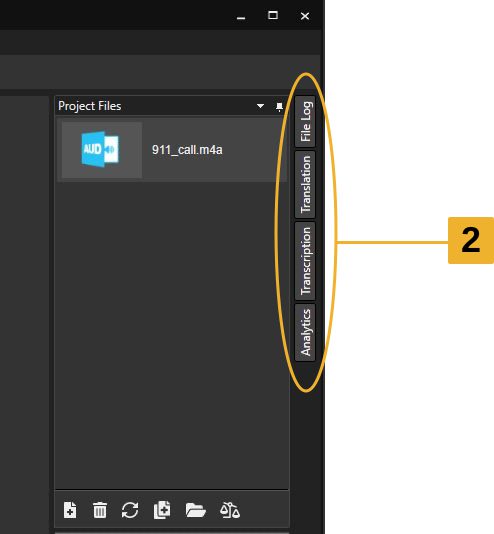 3- From the right side of your window, click on the panel you want to add to your workspace.
4- When the panel is opened, you need to click on the "Pin" icon
for your panel to be pinned to your workspace: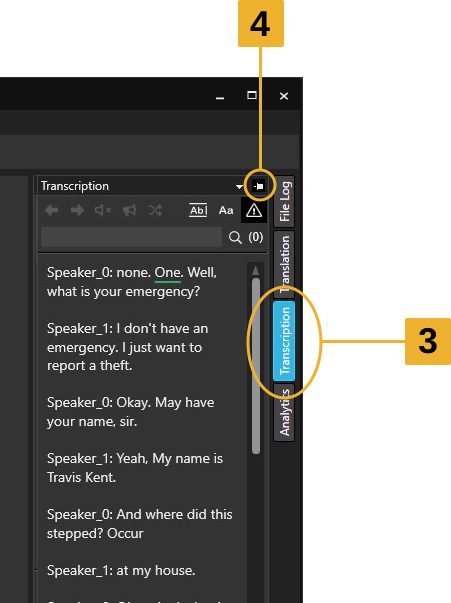 5- To unpin the panel, click on the "Pin" icon
again, and the panel will be sent back to the vertical tabs on your right side of the window: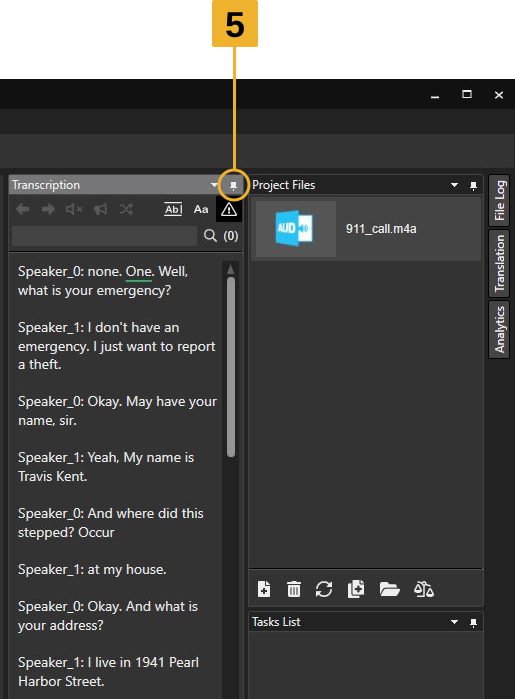 Available panels
CaseGuard Studio has the following different panels that you can use to customize your workspace: