Overview
The Optical Character Recognition (OCR) function converts scanned documents into a machine-readable text format. The system will recognize and convert documents to redactable text. This means if you come across a file that you cannot perform redactions on, you must OCR it!
This feature will allow users to OCR unlimited documents at once! This eliminates the need for performing OCR on documents individually- even if they are completely different file types!
In CaseGuard, 50 resumes, 100 medical forms, and 200 miscellaneous documents can all be OCRed within the same Project. From there, you can perform any redactions in these files.
Another example is if users need to redact all PII from scanned Medical forms, it would be best to OCR your Medical forms and Perform AI Text Analysis all in one Bulk Operation.
Follow the steps to use Optical Character Recognition on your documents!
Click on the Bulk Processing icon in the Shortcuts Bar at the top of the screen. The Bulk Processing window will appear.
Click on the Operation dropdown and select "Redact Document" from the list.
Click the "Add Files" button; the file explorer will pop up. Select the files you wish to process and click "Open".
Click on "Redact Document Settings". A Redact Document checklist will appear.
Select the "Perform Optical Character Recognition (OCR)" checkbox.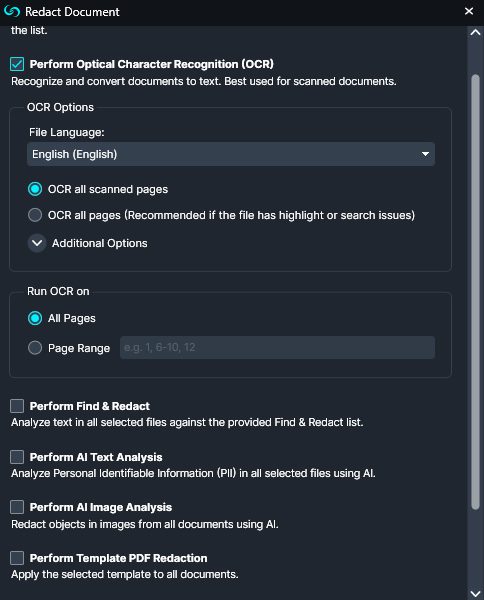 Click "Apply."
To automatically export all files processed after starting the Bulk Redaction, check the "When checked, the system will apply the results for each individual file. "If users want to review their work before exporting, leave the checkbox unchecked.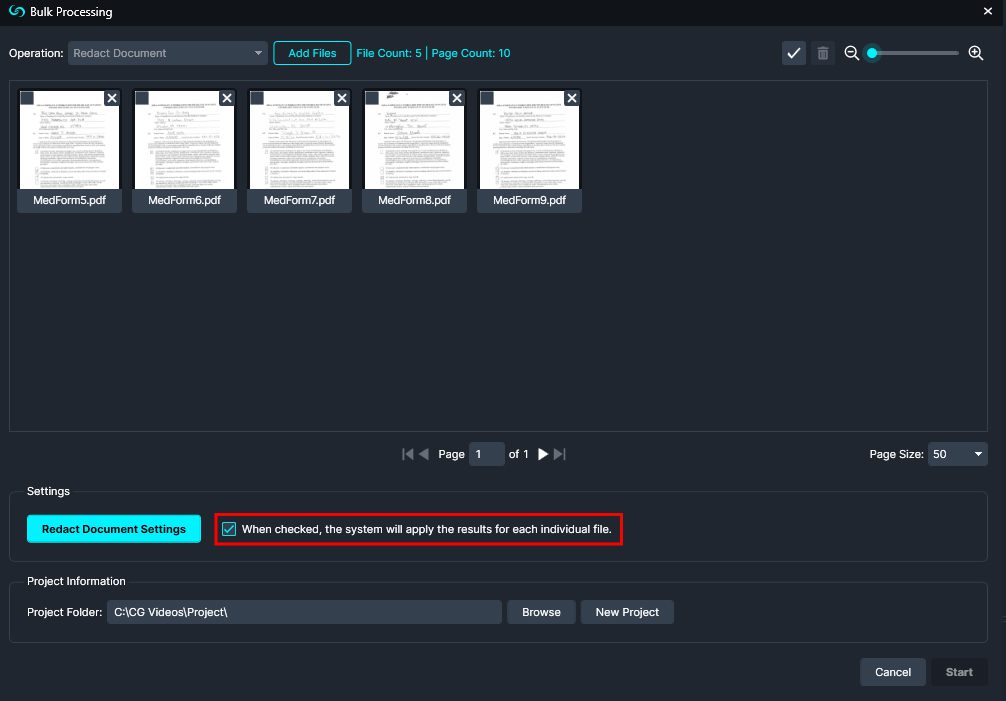 Then click "Start" in the bottom right of the pop-up to begin the Bulk Process.
The CaseGuard Scheduled Tasks window will appear. Each document added to the Bulk Redaction window will be processed, and their progress will be displayed.
Files processed will then be added to the Project Files panel on the upper-right corner of the screen.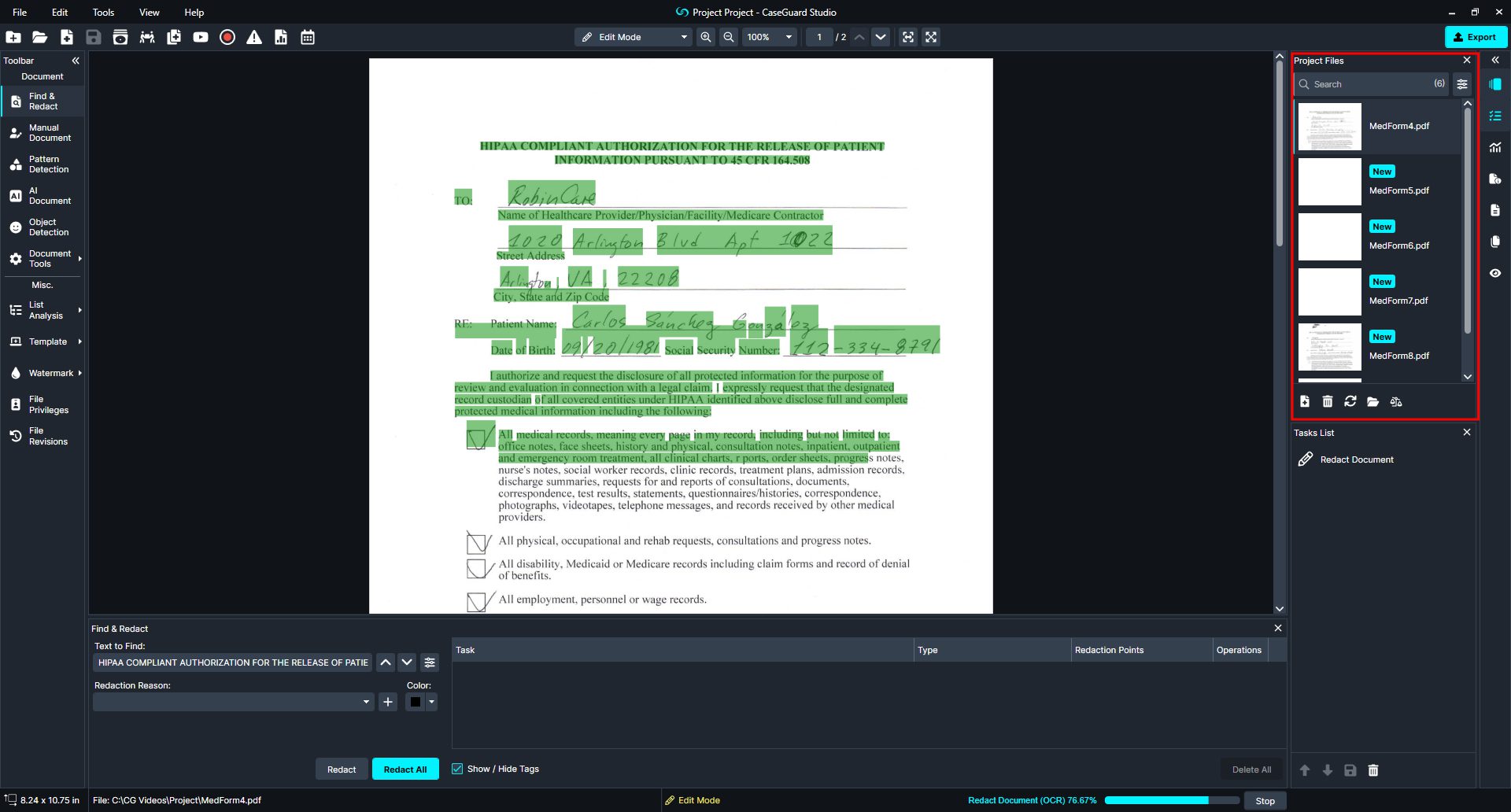 This picture shows you can highlight the text and you can search for Personally Identifiable Information (PII).