To access CaseGuard Studio's Extension Settings, select Tools –>Settings. The CaseGuard Studio Settings popup contains 9 tabs, one of which is the "Extensions" tab:
When working with file extensions using CaseGuard Studio, there are a number of settings that you can configure to meet the particular needs of you or your agency.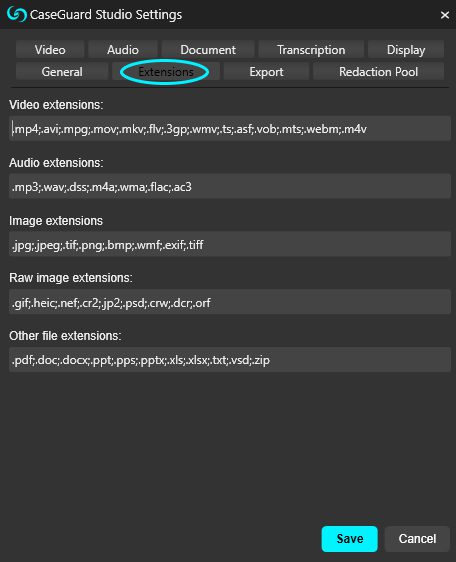 The Extensions Settings give you the option to enter the various different video, audio, image, and other kinds of file extensions you want CaseGuard Studio to recognize when you're working in the program. You'll notice that all major open-source formats are already entered by default. On top of this, you can also add as many file extensions as you'd like. To learn more about file extensions with regard to CaseGuard Studio, read Supported Media Formats.