Overview
The Watcher AI Redaction feature monitors a specific folder and redacts from assigned objects from any video or image added to it.  Using the Watcher, videos can be redacted and processed indefinitely without performing any work inside of CaseGuard.
In situations where deadlines are tight or the redaction team is small, the Watcher can streamline the workflow effectively. For example, picture a police department with a steady stream of FOIA requests for body-worn camera footage. After setting up the Watcher once to perform face and license plate redaction (as per their needs), new videos can be placed in the input folder and fully redacted versions will populate in the output folder without any manual work. This eliminates the need to have multiple people working inside CaseGuard Studio non-stop to redact videos.
For those who prefer visual learning this YouTube video will guide you through how to run AI Automatic Redaction on videos. 
Follow the steps to Redact using AI Automatic Video Redaction in The Watcher!
Click the "Watcher" icon on the right side of the screen to pin the Watcher.
Click Add Folder to Watch icon   to set up the Watcher.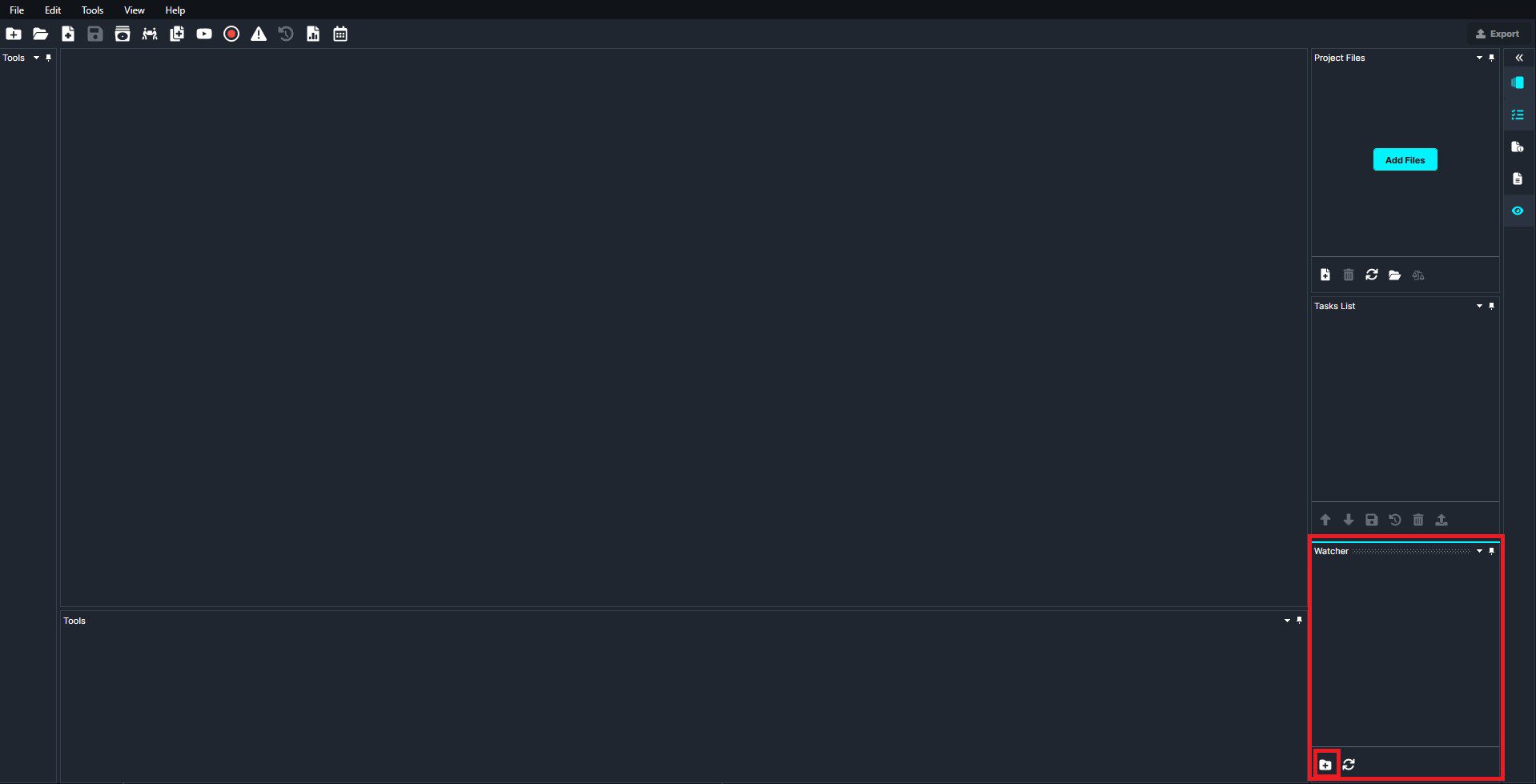 The CaseGuard Watcher window will pop up.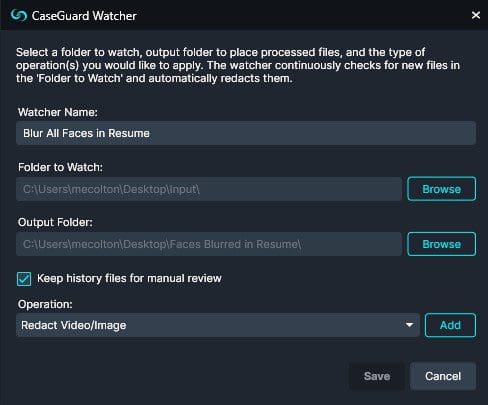 Add a Watcher Name.
Click "Browse" to add a folder to watch. This is the folder where all videos that need to be redacted will be input.
Click "Browse" to add an Output folder. This folder will contain all exported videos after the Watcher processes and redacts the videos from the Watch folder.
To save history files of your operations in your Output folder, select the "Keep history files for manual review" checkbox.
In the Operation dropdown, select "Redact Video/Image."
Select what to detect from the AI Automatic Detection pop up.
Select the Shape and Effect you want applied to the selected objects.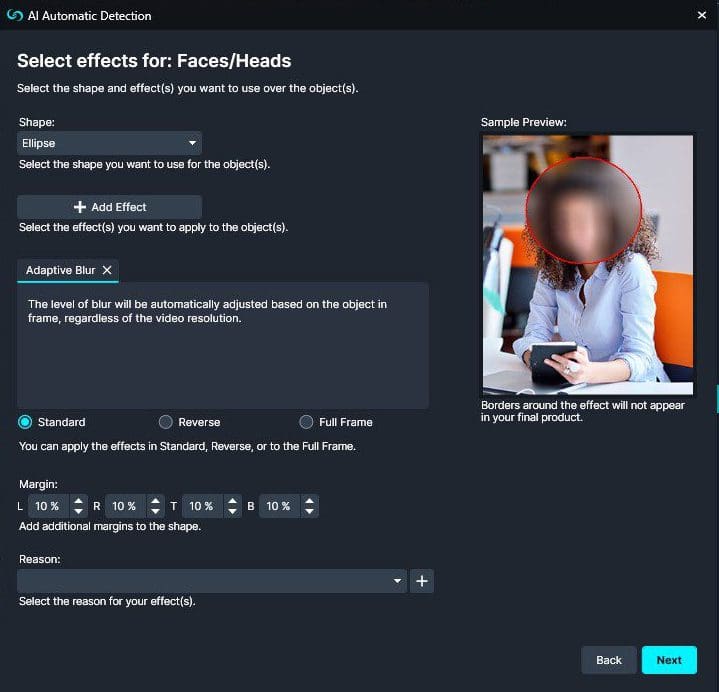 Click "Apply" then "Save."
Your Watcher should now appear in the Watcher panel.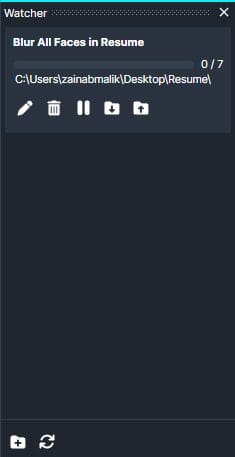 Under the Watcher progress bar, you have the option to open the settings , delete , or pause  the Watcher.
The settings icon will open up the Watcher window.
Delete  will completely delete the selected Watcher.
Pause will pause the Watcher operation.
The process will begin automatically if your videos are already in the watch folder, otherwise, click the "Open Input Folder" icon and insert the videos you wish to be processed.
Once complete, your videos will have the desired objects redacted and they will be exported to your output folder. You can access your output folder by clicking "Open Output Folder" in the Watcher.
When you need to use The Watcher again, there is no need to open CaseGuard. Just add new videos to the Input Folder and the operations applied to that Watcher will begin. The completed videos will then appear in the Output Folder.
Let's see it in Action!