Add a watermark
Open the Pages Panel.
Click to open the Add Watermark popup.
Select the watermark settings you want to add to your file. You are able to:

Create and save your watermark settings.
Apply your watermark to some or all of you pages.
Change the font, size, background color, background opacity, boldness, italicization, and underline style of your font.
Change the appearance of your watermark, including it's position, scale, opacity, and location above or behind a page.
Alter the position of the watermark.
Preview your watermark.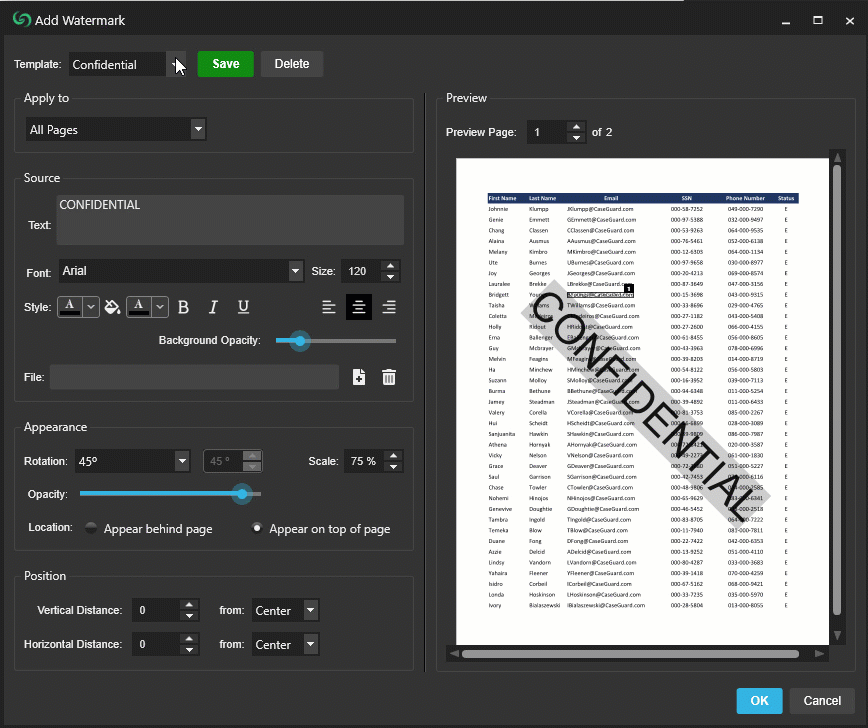 After adjusting your settings to your liking, click OK.
Click Process from the Shortcuts Bar or from the Task List Panel to process the file. Your Watermark will be applied to your document after processing.