Overview
The Bulk Document feature allows the user to redact an unlimited number of documents at once!
The AI Text Analysis function within the Bulk Processing allows users to automatically redact Personal Identifiable Information (PII) in all documents without performing any manual redactions.
For those interested in performing redactions using the Bulk AI Text Analysis feature, one possible use case would be to redact all names and emails from 100 bank statements. While the manual option is available, this feature will help any user who needs to redact multiple categories of PII with a few clicks.
Notably, there are 32+ categories of PII to select from. You can either redact all PII from your documents or select a few based on your requirements. Names, Phone Numbers, Emails, Addresses, and Social Security Numbers are the most commonly used categories for CaseGuard users.
Moreover, in the Bulk AI text Analysis feature, you can select the file language from which you want the AI to detect and redact PII. CaseGuard supports AI Text Analysis in 53 languages, including Spanish, French, and German. For example, if you need to redact all Names in a Spanish-language document, the AI will detect Spanish Names with more confidence if the File Language is set to Spanish.
Follow the steps to Redact using Bulk AI Text Analysis!
Click on the Bulk Processing icon in the Shortcuts Bar

at the top of the screen. The Bulk Processing window will appear.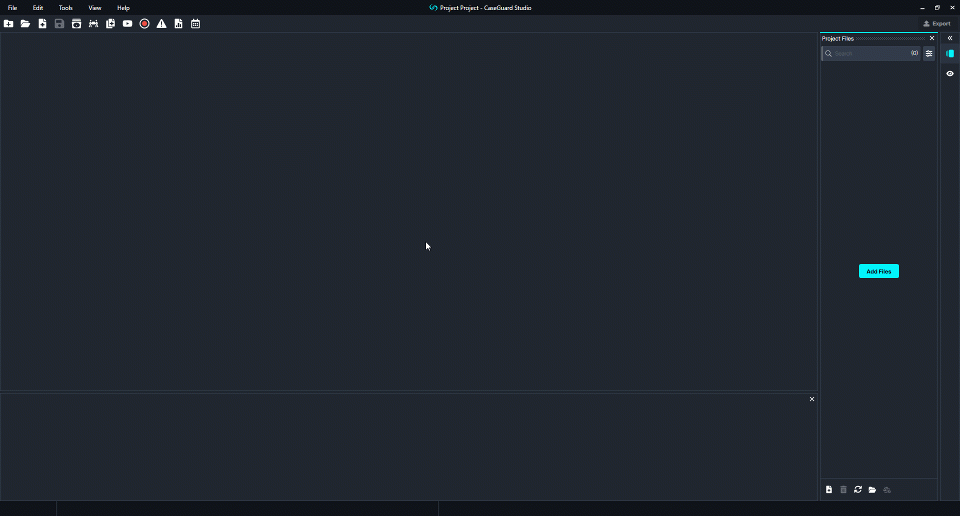 Click on the Operation dropdown and select "Redact Document" from the list.
Click the "Add Files" button; the file explorer will pop up. Select the files you wish to redact, then click "Open."
Click on "Redact Document Settings". A Redact Document checklist will appear.
Select the "Perform AI Text Analysis" checkbox.
Select the language of the document under the 'File Language' dropdown.
Select one or more of the PII Categories from the 'What to Detect' dropdown.
Click "Apply."
To automatically export all files processed after starting the Bulk Redaction, check the "When checked, the system will apply the results for each individual file." If users want to review their work before exporting, leave the checkbox unchecked.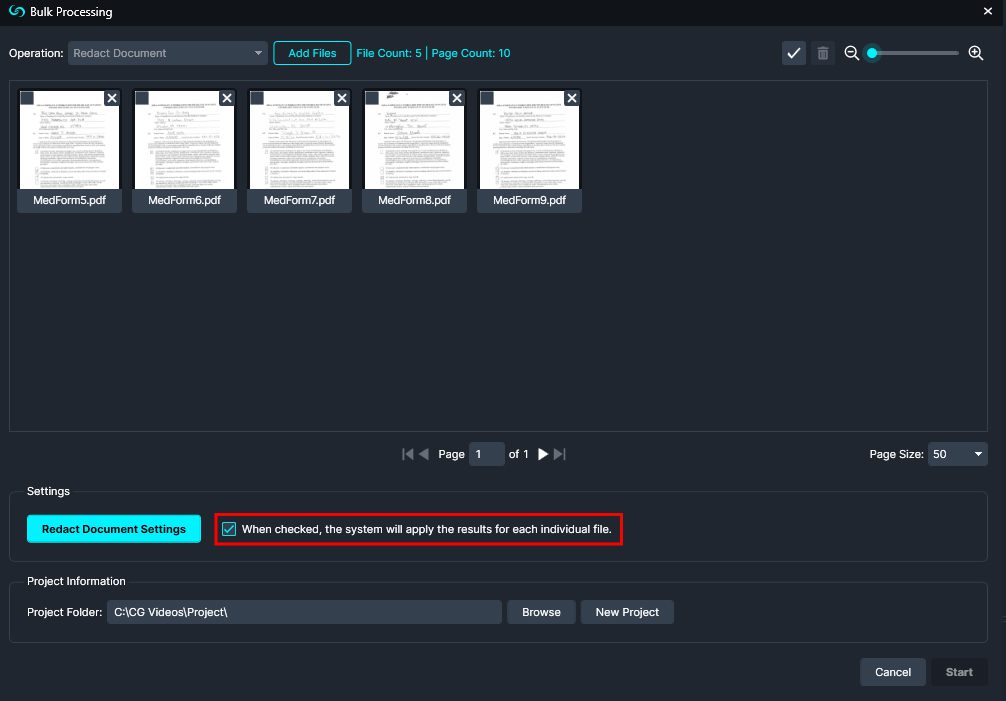 Click "Start" in the bottom-right corner of the Bulk Processing window to begin processing files.
The CaseGuard Scheduled Tasks window will appear. Each document added to the Bulk Redaction window will be processed, and their progress will be displayed.
Files processed will then be added to the Project Files panel on the upper-right corner of the screen.