CaseGuard Studio can automatically translate your transcribed audio to 31 languages.
Get started
If you haven't already transcribed your audio, please follow the directions in the Transcribe Your Audio documentation. They are paraphrased briefly below.

Pull up the Transcription Panel. Select the Auto Transcribe button.
A window will pop up showing transcription settings including Spoken Language, Speakers Identification, and Number of Speakers. Enter information about your audio file.
As your transcript transcribes, the Transcription Panel will update to show you the progress of the transcription.
Once the transcription is complete, a transcript will appear in the Transcription panel.

Click within the Transcription Panel or shortcuts bar to translate your transcript into another target language.
The Automatic Translation popup will appear.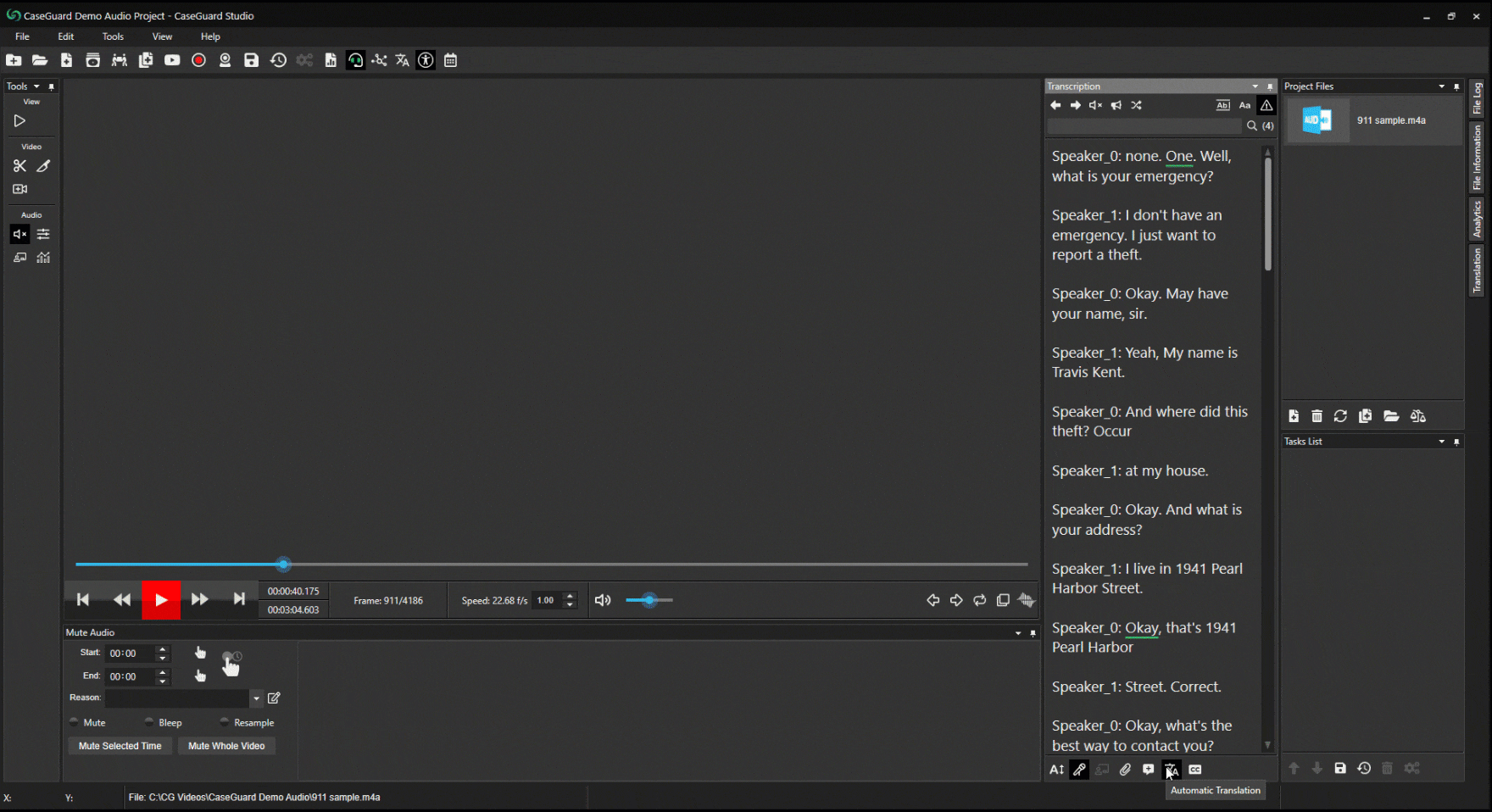 Select the source and target language.
Click the Translate button.

Your translation will appear in the Translation Panel.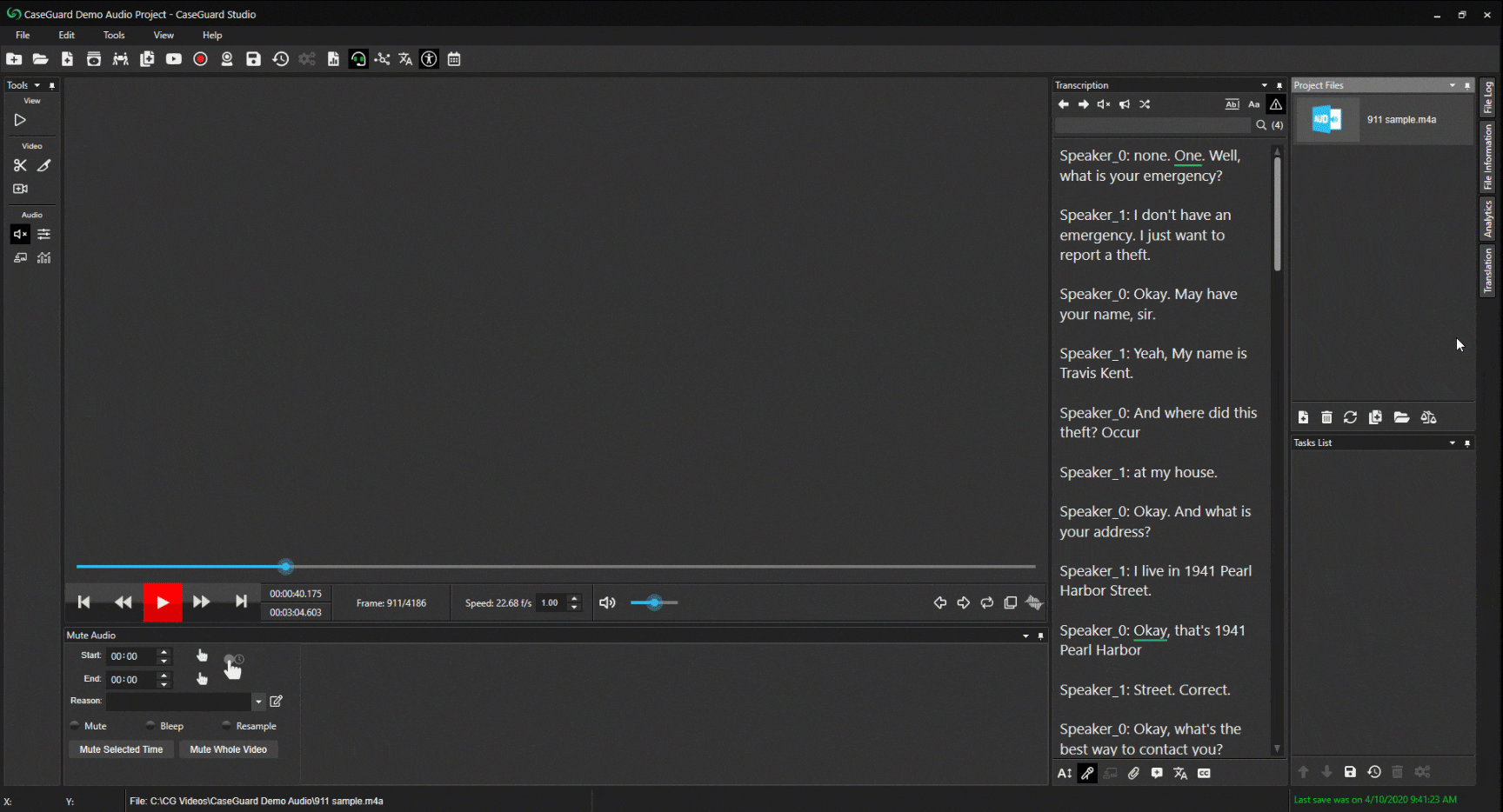 Optionally, translate your original transcript into an additional language by following the above steps again.
Optionally, consider burning captions of the translation to your file.

Click Process from the Shortcuts Bar or from the Task List Panel to process the file.
Get Started