What is Automatic Redaction?
Automatic audio redaction makes it possible to find and redact information, ranging from Social Security Numbers (SSN), Employer Identification Numbers (EIN), phone, and more.
Getting started
Transcribe your file. After transcribing your file, your transcript should appear within the Transcription Panel. You have a few ways you can start redacting your audio.
Using the Transcription Panel
Option 1: highlighting and right-clicking the transcript directly
To start redacting individual instances of words or phrases, you can highlight the word or phrase you want to redact with your mouse and right-click.
After right-clicking, a dropdown popup will appear. From the dropdown, you can select the redaction effect of your choice.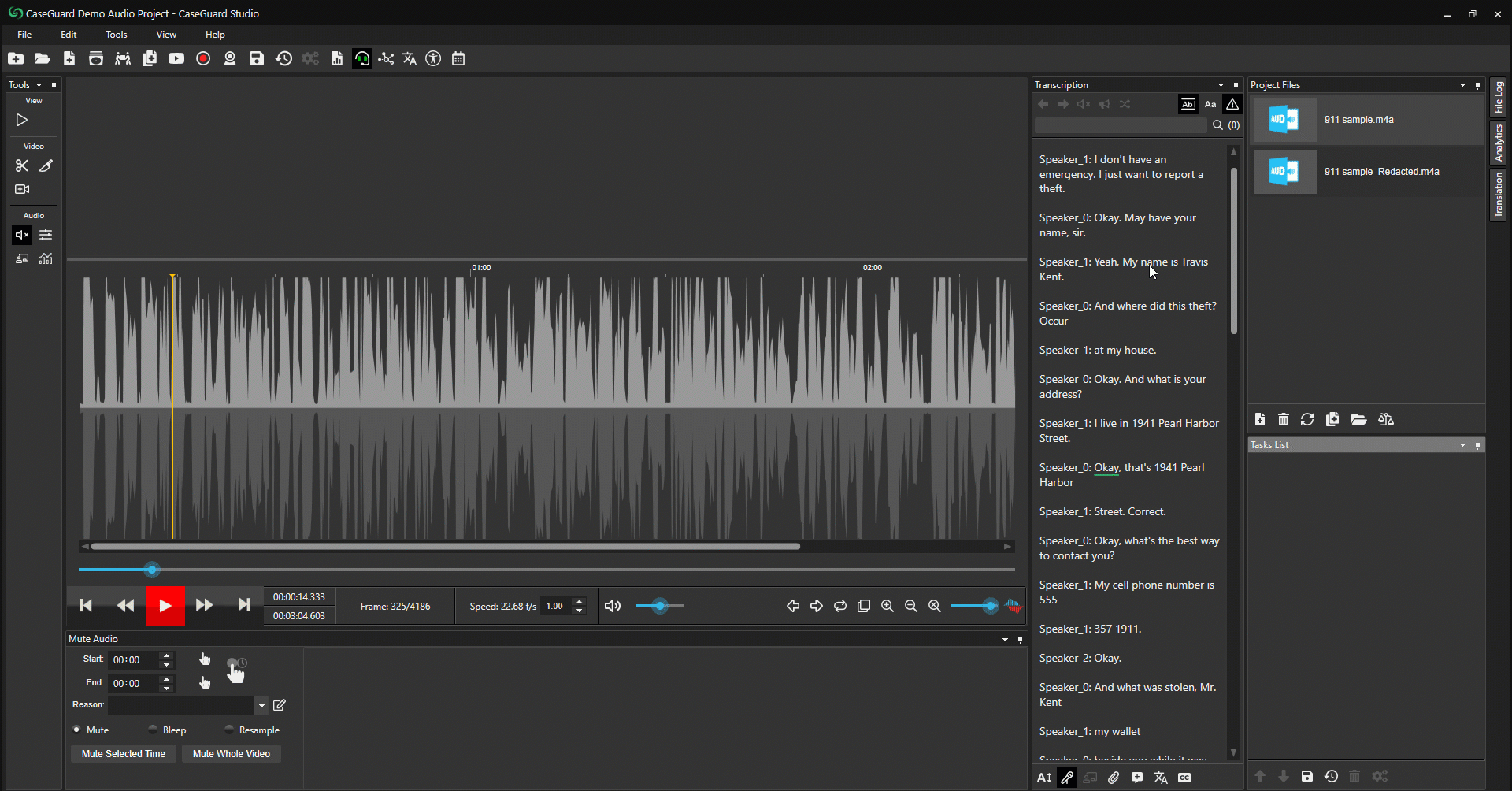 Option 2: running a search in the Transcription Panel
Run a search in the Transcription Panel's Search Bar for the word or phrase you want to redact. Click enter.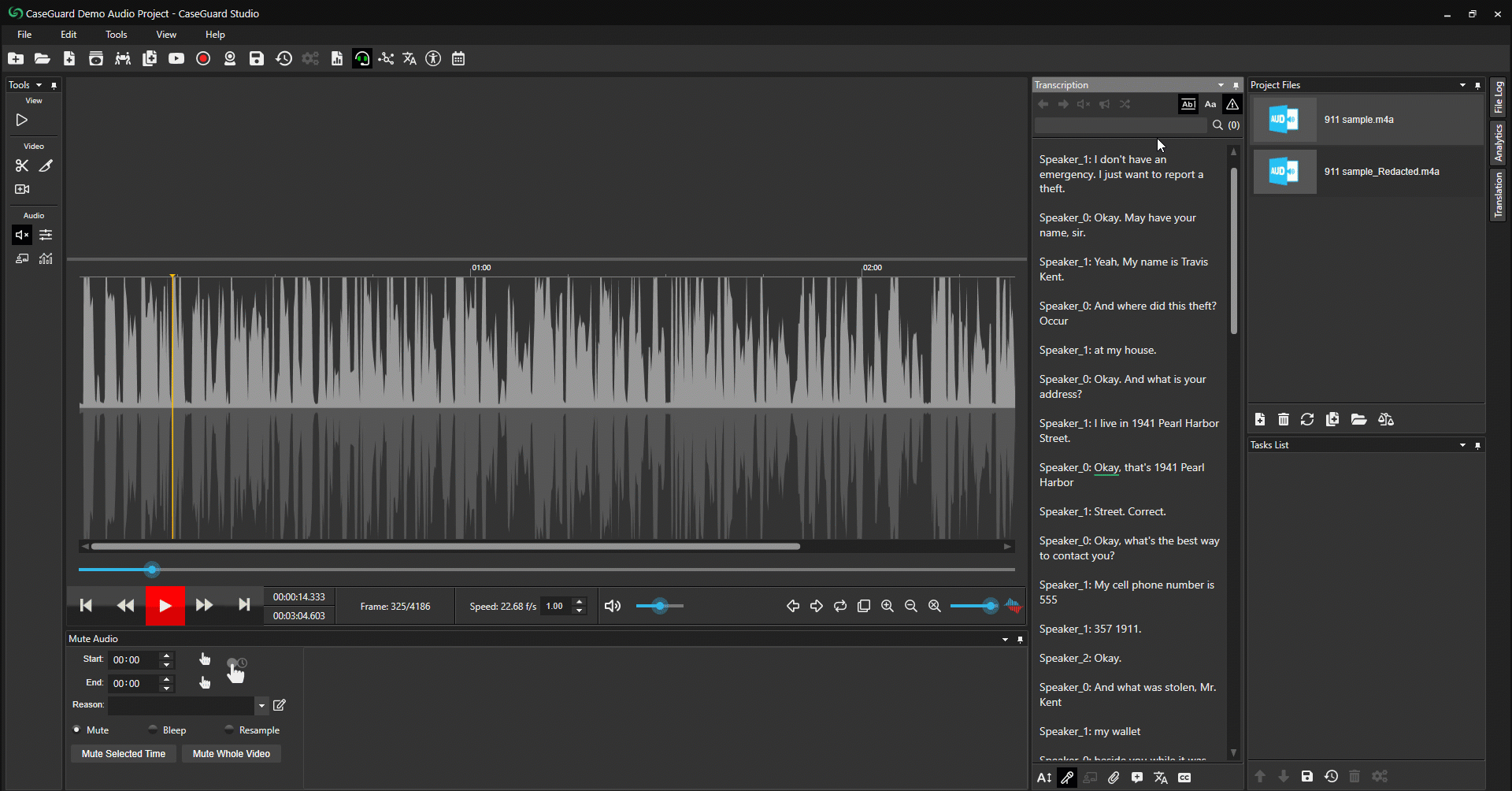 All instances of the word or phrase you searched will appear in the search results of the transcript. To redact all instances, click the top icons to Mute, Bleep, or Resample all results in the Transcription Panel.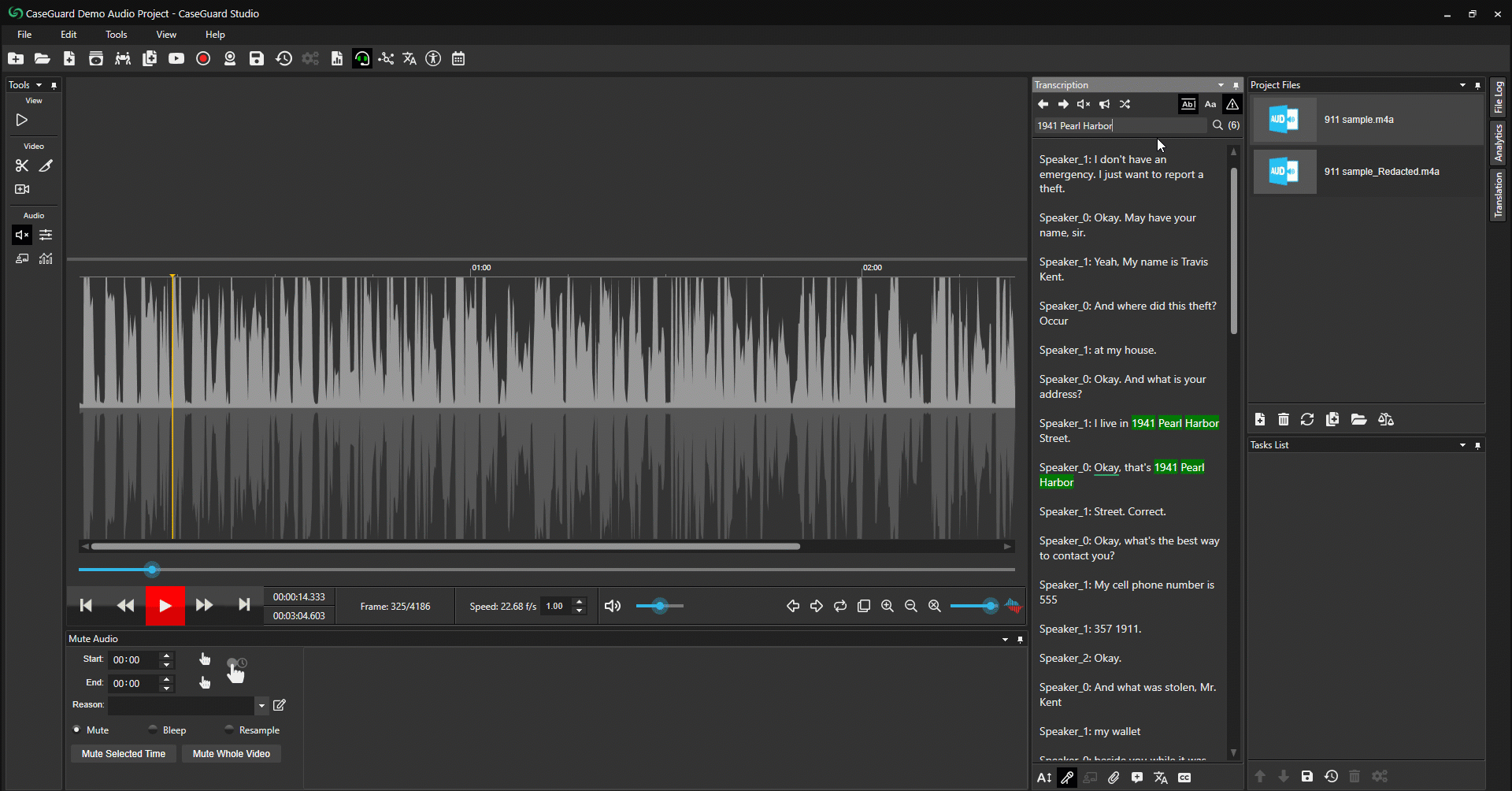 You can also click any of the highlighted search results in the transcript viewer to redact a specific instance or all instances of the found keyword or phrase.

After applying your redactions, logs with timestamps will appear for each redaction entry under the Tool Properties Panel. Your redactions will also be logged in the Task List Panel.

Click the Process Button from the Shortcuts Bar or from the Task List Panel to process your file.