What is Manual Redaction?
Manual audio redaction is the most basic form of audio redaction available in CaseGuard.
Get started
Open the file in CaseGuard Studio.

If your file is already stored in a project, Open CaseGuard and select the file you want to redact in the Project Files Panel.

Click on the time or frame value to forward the file to the point-in-time where you want to start redacting. To do this, you can either:
Click the point in time on the waveform directly and highlight the selection you would like to redact by clicking and dragging your mouse.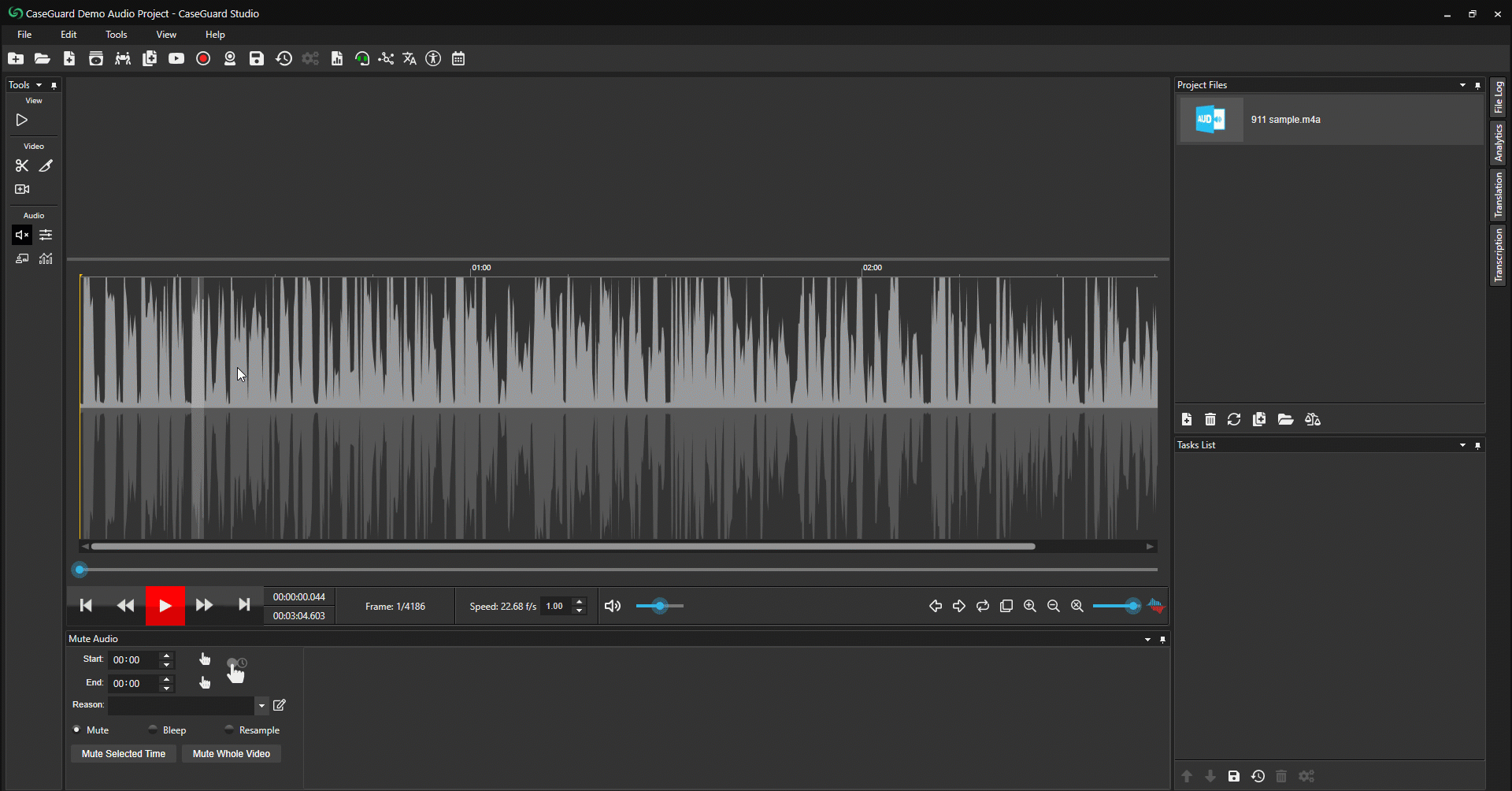 Navigate to the exact time in the
Start and
End controls.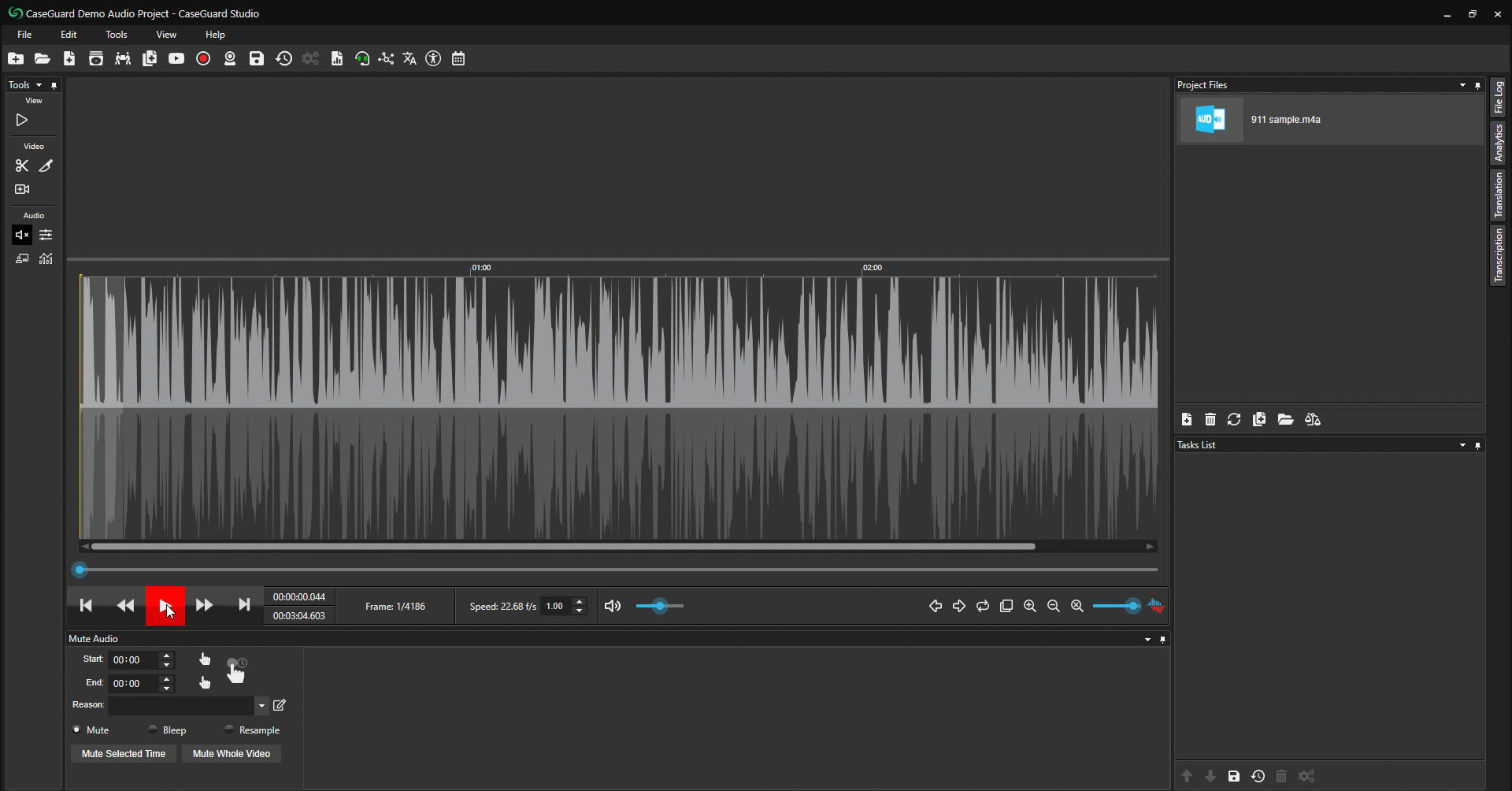 From the Tool Properties Panel, you can choose to Mute, Bleep, or Resample your selection. In the below example, we've selected Mute.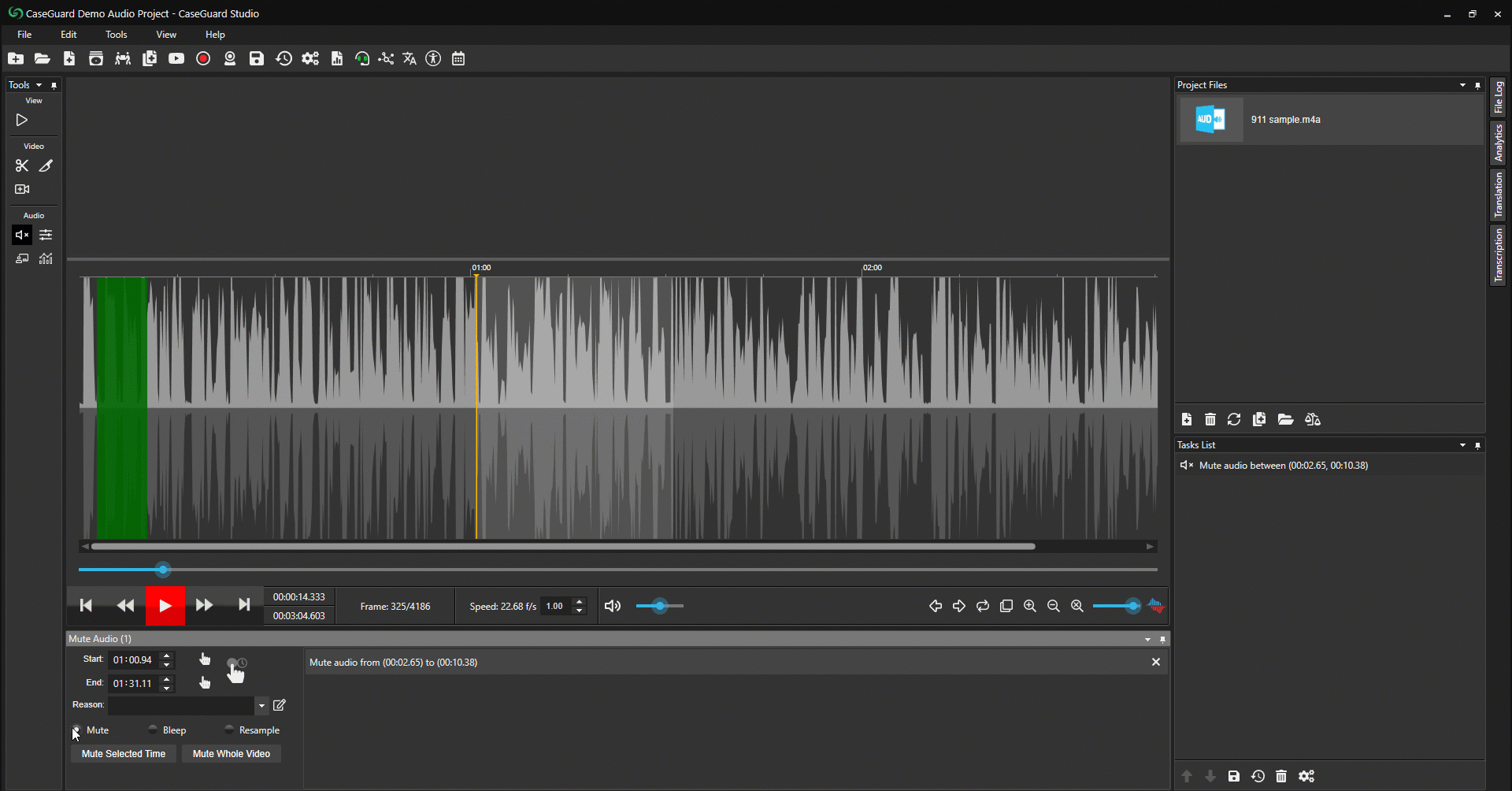 Select Mute Selected Time.