Join The CaseGuard Team at IAI's International Forensic Educational Conference
Are you spending the week at the Annual IAI International Forensic Educational Conference in Maryland this August from the 20th to the 26th? If you are, we can't wait to see you there! Three fabulous members of the CaseGuard team will be in attendance to meet with the International Association for Identification's community of forensic professionals and students to answer questions and demonstrate the comprehensive capabilities of the all-in-one redaction solution, CaseGuard Studio.
Stop by booth 431 at the IAI exhibition from August 21st to August 23rd to learn about CaseGuard Studio. Explore how the software can help your team in solving crimes faster through redacting and enhancing videos, images, audio files, and documents.
We promise a fun and enlightening experience for anyone who dares to stop by! While we would like to keep our presentation a surprise, expect a glimpse of the future through a take on advanced science at booth 431 🙂
Meet Our Team
Shorouk Mansour
CTO | Senior Software Engineer
Shorouk has over 15 years of extensive experience in web development, third-party integration, interactive content design, and search engine optimization. Shorouk's favorite flavor of ice cream is pistachio, and her sense of humor makes Shorouk a favorite amongst the CaseGuard team.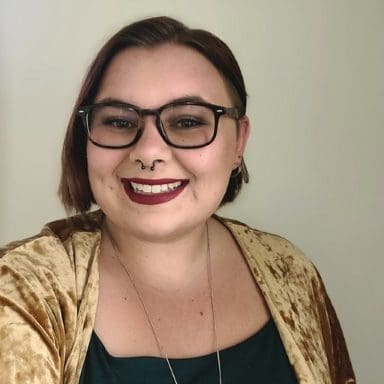 Morgan Colton
Marketing Strategist
Morgan is one of our brightest marketing strategists and a recent graduate from Eckerd College where she earned a BA in Political Science. Morgan grew up in a family of first responders and teachers, owns two cats, and her favorite ice cream is butter pecan.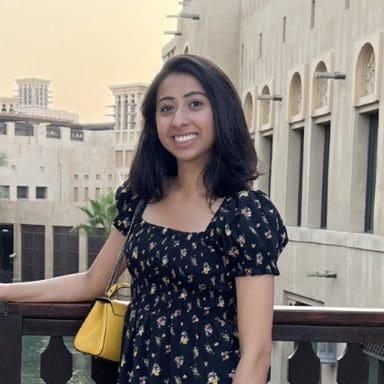 Zainab Malik
Technical Project Manager
Zainab is a recent graduate from Wesleyan University, where she earned a BA in economics. She's multi-lingual, was voted "most talkative" in an office poll, and prefers strawberry ice cream, but mango is a close second.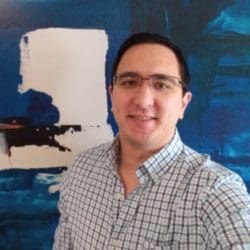 Eric Myhre
Sales & Marketing Representative
Eric is an invaluable member of the Sales & Marketing team and is a graduate of the University of Pennsylvania, where he earned a BA in Philosophy, Politics, and Economics. He's a cat lover and his favorite ice cream is blueberry.
Forensics With CaseGuard Studio
Investigating a crime means that the forensic team could have to wade through numerous images, videos, and phone call recordings that contain important details. CaseGuard Studio's 28 enhancement features can aid in making faces, license plate numbers, and tattoos easier to identify in security footage, body cam videos, and images. Furthermore, as an all-in-one redaction solution, CaseGuard Studio gives users the capability to redact sensitive information manually for control or through AI Automatic Detection for efficiency. Or both! Whatever your use case, CaseGuard Studio remains the best way to redact videos, images, audio, and documents.
The video below demonstrates just how easy it is to redact videos with AI Automatic Detection; check it out!
Keep an eye out for the CaseGuard booth 431 at IAI's 107th Annual International Forensic Educational Conference this August, and say [redacted]!