You can access the Redaction Pool with one click from the Shortcut bar. Click
to open the Redaction Pool Popup.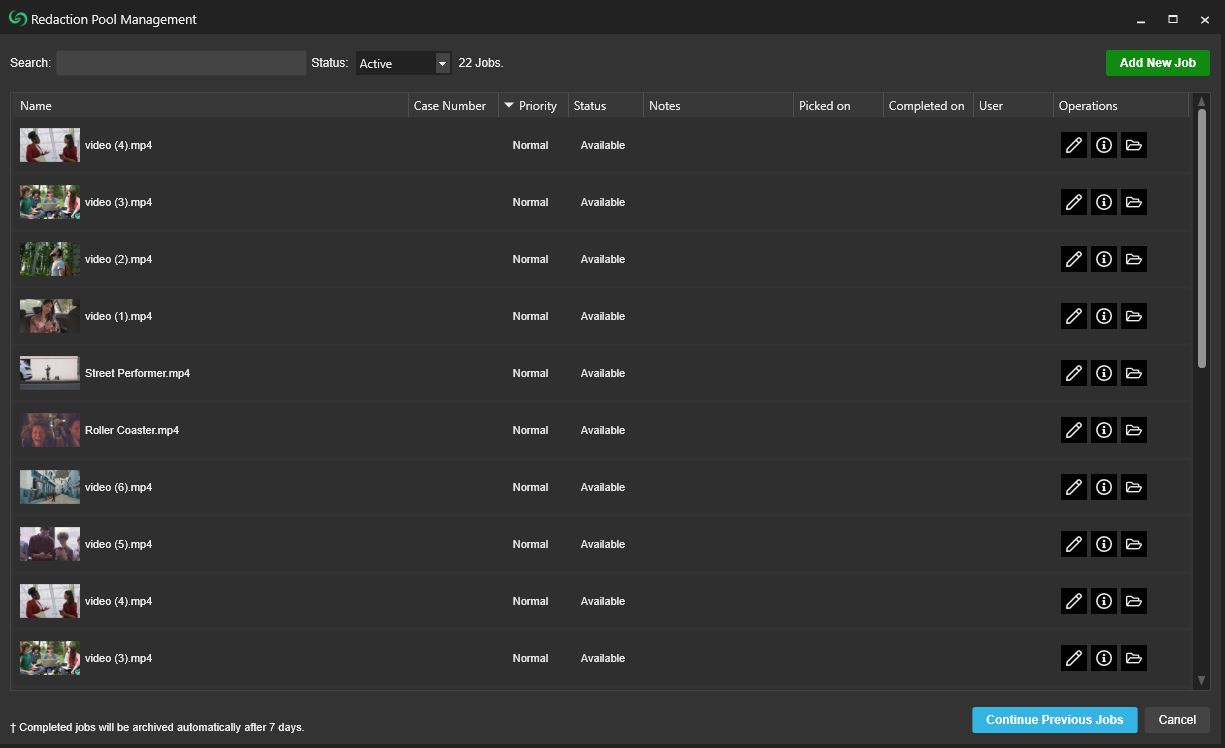 In the Redaction Pool Popup, on the top right corner, you will find a button called "Add New Job", you can use this button to add as many jobs (files) as desired to your pool. On the top-left area, you can find the Search tool which will help you search your list of jobs by typing any combination of keywords. Next to the search, there is the Status field, which will help filter your jobs by status value.
Below the search bar, you will find the table of all the jobs (files) that were added to your pool. Each line is a single job that can have a Case Number, Priority, Status, Notes, Picked on, Completed on, User, and Operations.
From the Operation column, go to any of the jobs that you want to work on and click on
, the job will be opened and you can start working on it.
Next to any job, click on
to add the job information including ID/Case Number, Priority, and Notes, then Save.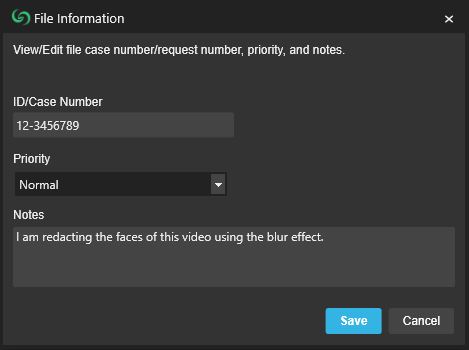 Next to any job, click on
to open to the job directory (where the file is located).
If you picked up any job from the Redaction Pool using
, you can go to the Redaction Pool to see the updated information on that job.
From the Shortcut Bar, Click on
to open the Redaction Pool, you will see the selected job that you picked up using
has In Process under the Status column. This will inform other team members, that the job is "In Process" so they can not pick it up anymore. It will also have the Picked on Date and time as well as the user who is working on the job.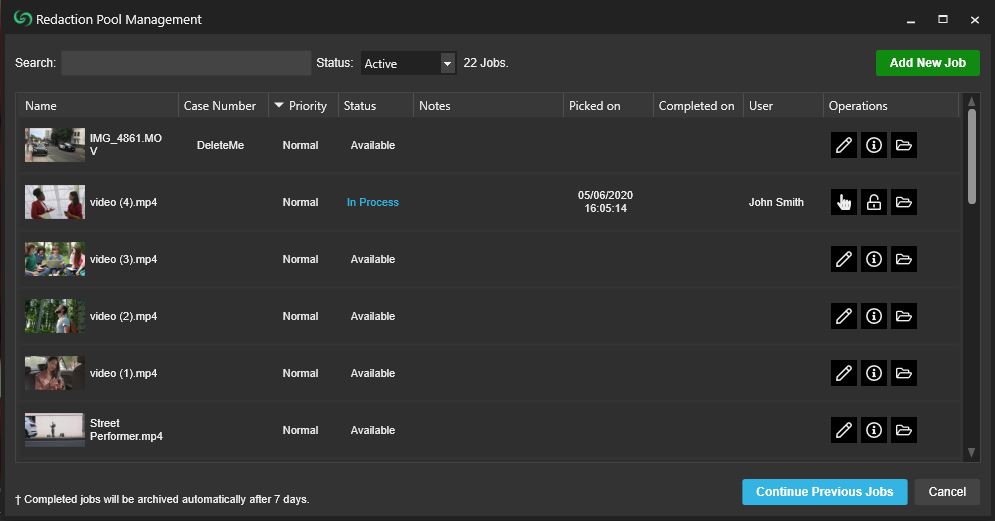 As a job owner you can:
Click on to go back to your previous work.
Click on to release the job back to the Redaction Pool so others can pick it up.
Click on to go to the Project Folder where the job is located.